Fluffy Favourites Slot Review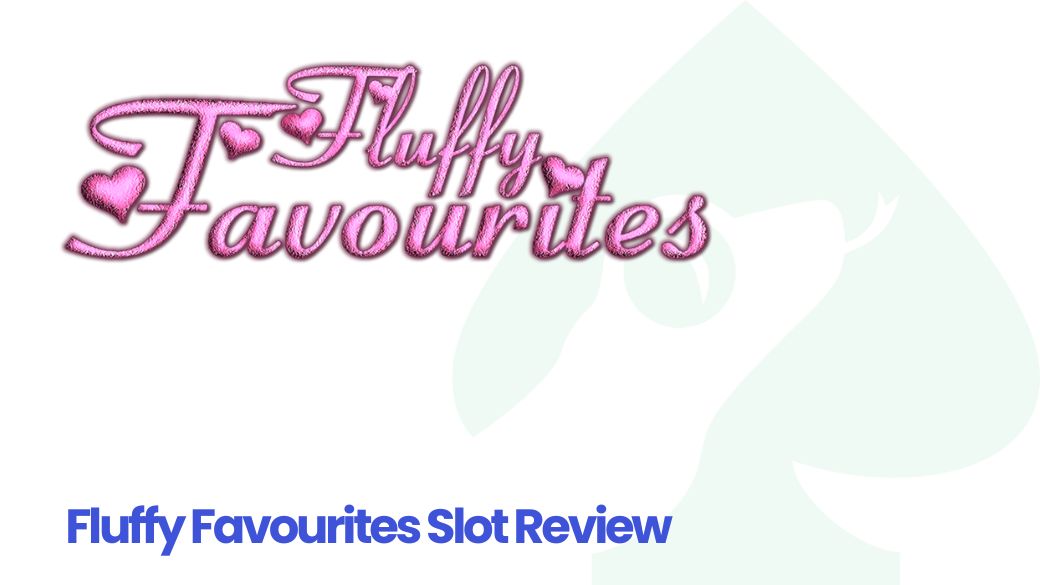 Fluffy Favourites online slot is one of the most distinctive digital slots in today's online casino landscape, a brainchild of the renowned developer Eyecon. Set against a backdrop reminiscent of a serene meadow, this game draws its audience in with playful depictions of animals, such as rabbits, which serve as its main symbols. The game's mechanics are meticulously designed with five reels, three rows, and 25 paylines, offering players multiple opportunities to succeed. Eyecon's decision to intertwine soft, toy-like animal graphics differentiates this slot from its contemporaries and adds a layer of intrigue and warmth. In addition to its visual appeal, Fluffy Favourites is enriched with notable bonus features, additional spins, and a select-a-reward round, offering layers of play beyond its baseline mechanics. While themes centralised on soft toys might stir debates on appropriateness, it remains undeniable that the Fluffy Favourites series has etched its mark among adult slot players.
Visuals and Sounds
Visually, Fluffy Favourites stands out with its distinct artistry. The backdrop of a serene meadow sets the stage for a selection of intricately designed animals. The colour palette is gentle and comforting, dominated by pastel shades that echo the game's relaxed theme. Every detail, from the soft gradients of the symbols to the subtle animations accompanying wins, reflects high-quality graphics and meticulous attention to detail.
In terms of audio, Fluffy Favourites complements its visuals with a fitting soundtrack. The melodies are light and playful, reminiscent of a calm day in the countryside. Sound effects accompanying spins and wins are subtle yet noticeable, effectively adding depth to the overall gameplay without being overpowering. These sounds elevate the atmosphere and add a touch of realism, making players feel more connected to the game. For those who prefer a quieter ambience or wish to play their background music, there's an option to adjust or even mute the game sounds, offering a personalised approach to gameplay.
Gameplay and Features
Fluffy Favourites is presented on a 5×3 grid layout with 25 variable paylines. This flexibility lets players decide how many paylines to activate on each spin. Bets can range from a modest 0.25 coins up to 15 coins, providing flexibility for players of varying budgets.
The game demands that players land a sequence of three or more identical symbols on any activated payline, with the sequence beginning from the leftmost reel.
Symbols
Wild Symbol (Elephant): The elephant doesn't just come bearing fun; it's also the game's wild. Secure three elephant symbols, and you'll enter the free spins round.
Bonus Symbol (Claw): This icon can launch the Toybox Pick feature when you secure at least three. It's reminiscent of the claw games from arcades.
| Symbol | Two on a Payline | Three on a Payline | Four on a Payline | Five on a Payline |
| --- | --- | --- | --- | --- |
| Hippo | 1x | 10x | 50x | 500x |
| Dragon | 0.5x | 3x | 10x | 100x |
| Monkey | 0.2x | 1.5x | 7.5x | 50x |
| Panda | 0.2x | 1.5x | 7.5x | 50x |
| Lion | n/a | 1x | 4x | 30x |
| Turtle | n/a | 1x | 4x | 30x |
| Giraffe | n/a | 0.5x | 3x | 20x |
| Rhino | n/a | 0.5x | 3x | 20x |
| Duck | n/a | 0.3x | 1.5x | 10x |
| Clownfish | n/a | 0.3x | 1.5x | 10x |
Special Features
Toybox Feature: Land three or more claw symbols, and you'll be transported to the Toybox Pick feature. You'll be granted between three to five picks depending on the number of claws. On a different screen, an arcade game setting appears. Select your desired toy, and the claw fetches it, revealing a multiplier. This can be as lucrative as a 100x multiplier on your stake.
Free Spins: Another notable aspect is the free spins feature, activated by the pink elephant, which is another scatter symbol in the game. Based on the number of elephant symbols you have—three, four, or five—you can receive 15, 20, or 25 free spins, respectively. The beauty of this feature? All wins during the free spins are tripled!
Fluffy Favourites RTP and Variance
When evaluating the financial dynamics of a slot game, RTP is often a focal point for players. For the Fluffy Favourites slot, the RTP stands at 95.3%. While this may not be the highest figure in the online slot landscape, it's not the lowest, placing the game in a middle ground.
The variance of the Fluffy Favourites slot is identified as medium. This implies that it balances frequency and the amount of payouts. Players can expect a decent mix of smaller wins, which are more frequent, and the potential for larger payouts, such as the possibility of winning up to 5000x their stake. This nature of the game makes it appealing to a wide spectrum of players, from those who are cautious with their bets to those who chase substantial returns.
Top 3 UK Casinos With Fluffy Favourites Slot
In the expansive world of online casinos, finding the perfect place to play your favourite slots can sometimes be daunting. Amidst the digital noise, Fluffy Favourites has stood out as a classic choice for many. Here's a brief look at three UK-based online casinos where you can play this beloved slot.