Spearhead Studios Review
Spearhead Studios is a real-money game production studio that develops high-quality HTML5 video slots, table games, and other online real-money games. Spearhead Studios aims to challenge the ordinary by making gaming both fun and fair for everyone. Their mission is to change the game of game making, and they seek to disrupt the industry by offering localized and data-driven slots.

Professional and Clear Website Design
The Spearhead Studios website is professional and clear, providing access to the games and Spearhead's views as a company. However, links to social media are currently missing, which is a key tool Spearhead will need to master to grow successfully.
Well-Made Games
Spearhead Studios has developed several games in conjunction with GiG, including the popular Book of Souls and Popstar online slots. These games feature impressive modern graphics and fun bonus rounds, making them a hit with online casino players. The Snake Spins and Book of Souls scatter features keep gameplay lively, and free spins mode is a chance to win big.
Pirates of the Mediterranean
Set sail on an adventure with Pirates of the Mediterranean, a swashbuckling slot game from Spearhead Studios. This 5×3 video slot has 10 paylines and features a pirate captain and his sea maiden in their quest for treasure. The game includes random Walking Wilds that can appear on any reel and re-trigger, giving players even more chances to win big.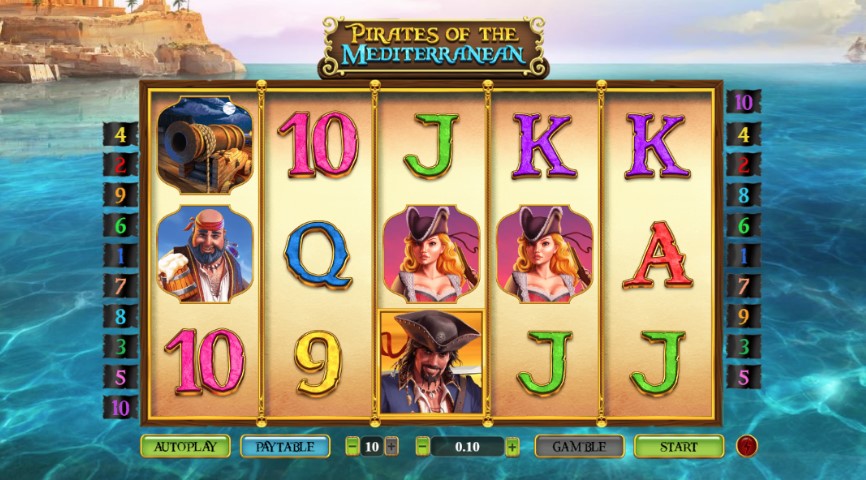 But the real treasure is found in the free spins feature, where all wins are multiplied by 4x and up to 8x if a Wild is involved, making it possible to win up to 9,000x your bet. And for those feeling lucky, all base and feature wins can be gambled in the Gamble Ladder for a chance to increase winnings up to £30,000. So, hoist the Jolly Roger and join the pirate crew for an exciting adventure on the high seas with Pirates of the Mediterranean.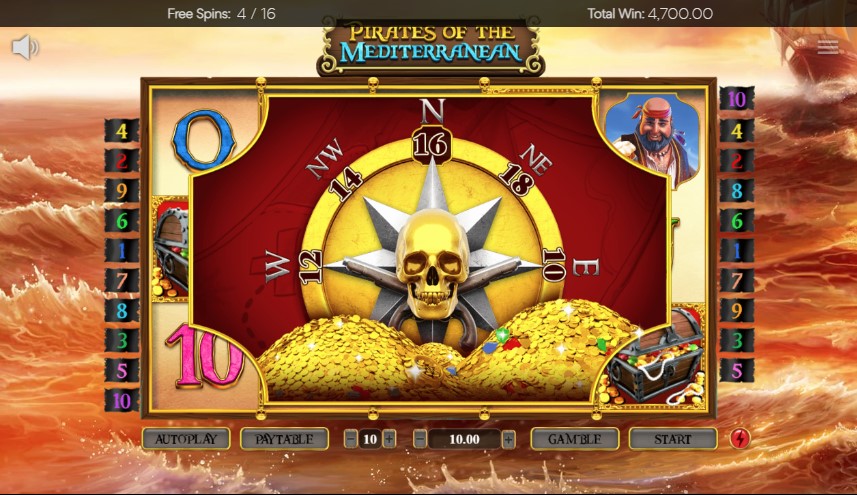 Wild Reels
Get ready to bust out your disco moves and spin the reels of Wild Reels, a vibrant and groovy slot game from the developers at XXX. This game is all about the wilds, with every spin guaranteeing at least one entire reel filled with these symbols. But things really heat up during the bonus round, where at least two reels will be jam-packed with wilds, leading to some serious payout potential.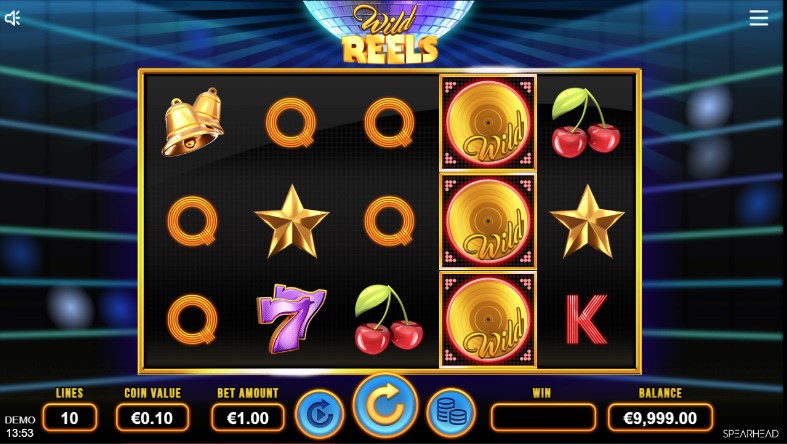 Despite its medium volatility, Wild Reels offers a highly entertaining and immersive experience that is sure to keep players engaged. The game's funky visuals and catchy soundtrack add to the overall atmosphere, creating a fun and lively gaming environment. And with an impressive RTP of 97%, players can rest assured that their chances of winning big are high. So put on your dancing shoes and give Wild Reels a spin – you won't be disappointed!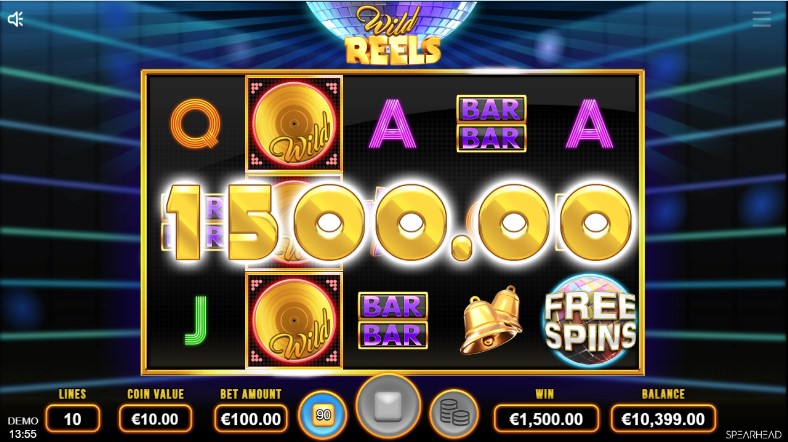 The Spanish Life
Step into the vibrant and lively world of Spain with The Spanish Life, the latest offering from Spearhead Studios. With its colourful graphics and authentic cultural references, this slot game transports players to the heart of Spain, where they can immerse themselves in the country's food, wine, and traditions. And with powerful features like Wild symbols, Free Spins, Card and Ladder gambles, and bonus cash prizes, players are sure to have an exciting and rewarding gaming experience.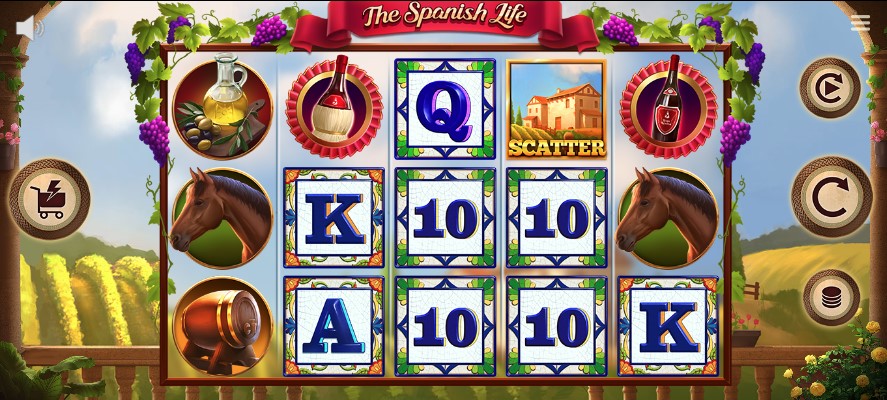 One of the standout features of The Spanish Life is its Free Spins bonus round, which offers the chance to win big with bonus cash prizes. And with the option to gamble on both Card and Ladder games, players have even more opportunities to increase their winnings. Plus, with medium volatility and an impressive RTP of up to 95.96%, this game offers both excitement and profitability. So why not grab a glass of wine and experience the rich and vibrant culture of Spain with The Spanish Life?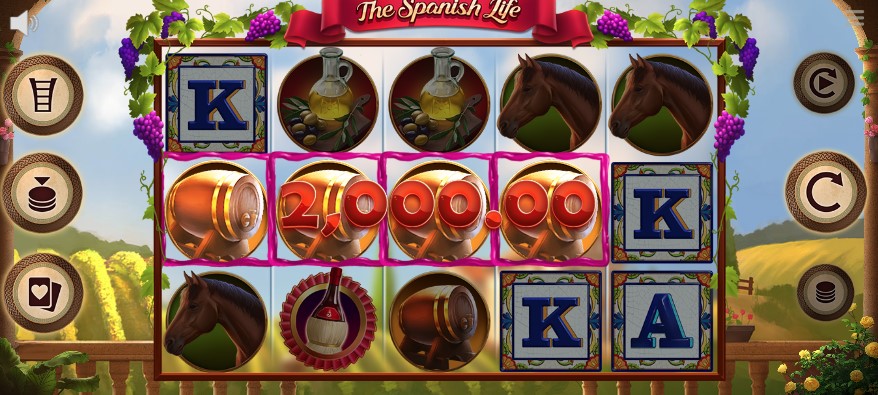 Book Of Souls
Get ready to embark on an epic adventure with Lara Jones in Book Of Souls, the action-packed slot game from XXX. Set in an ancient Mayan temple deep in the jungle, this high volatility game is full of excitement and thrills, as players join Lara in her quest to find the mystical Book Of Souls and unlock the fabled riches hidden within. With features like Snake Spins, a paying Scatter Symbol that can act as a wild, and a re-spinnable Free spin Mode with Bonus Symbols, there are plenty of opportunities for players to increase their winnings.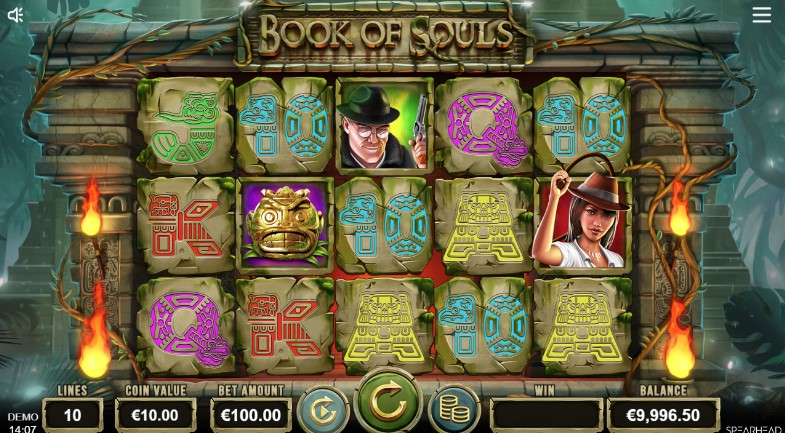 One of the standout features of Book Of Souls is its Expanding Special Symbol, which can lead to some seriously impressive payouts. And with a high RTP of 96.9%, players can rest assured that their chances of winning big are high. Plus, with its stunning graphics and immersive sound effects, this game is sure to keep players engaged and entertained for hours on end. So why not grab your hat and whip and join Lara Jones on her quest for treasure in Book Of Souls?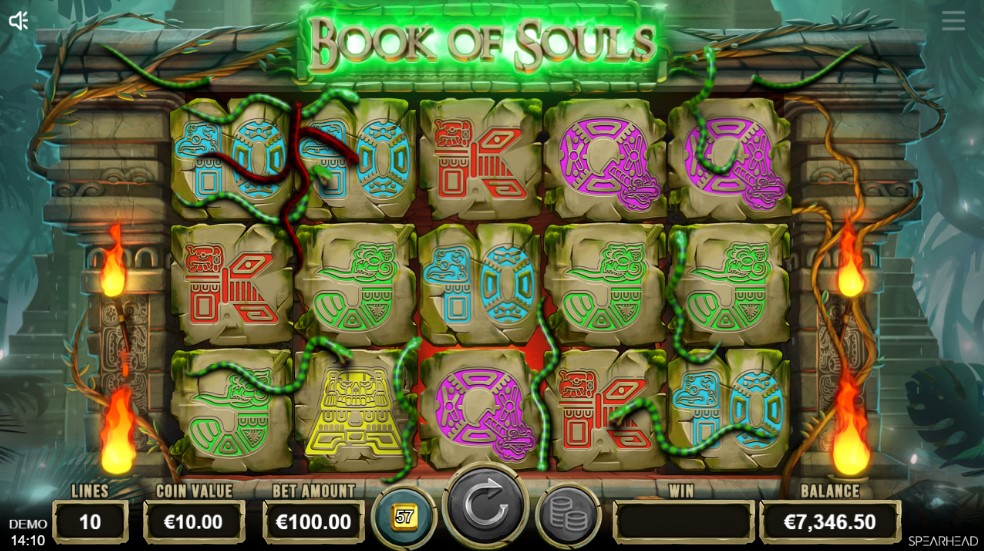 Fruit Slot
Step into the colourful world of Fruit Slot, the roulette-inspired video slot from XXX. Set in a classic Asian arcade, this game is packed with all the bright colours, flashing lights, and ringing sounds that players would expect from an arcade-style slot. But what sets Fruit Slot apart is its innovative gameplay, which allows players to make strategic bets on the symbols they choose, for the amounts they choose.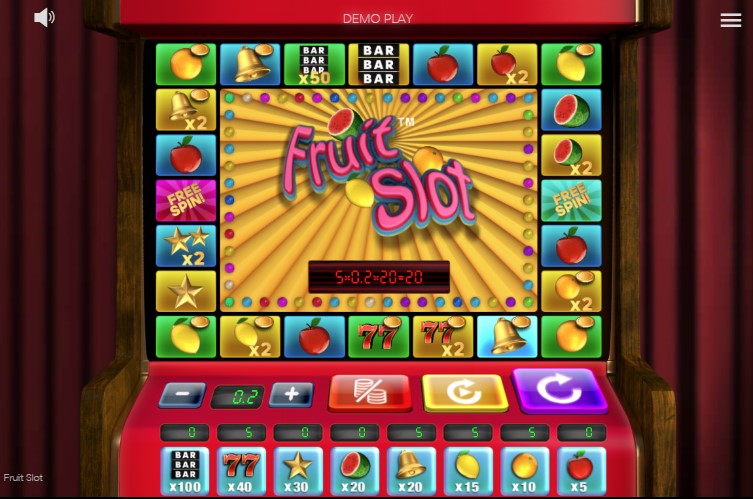 With its low volatility and high RTP of 96.85%, Fruit Slot offers a fun and engaging gaming experience for players of all levels. And with its respin feature, players have even more chances to increase their winnings. The game is easy to learn but still offers enough strategy to keep players engaged and entertained. So why not step into the world of Fruit Slot and see if you can hit the jackpot?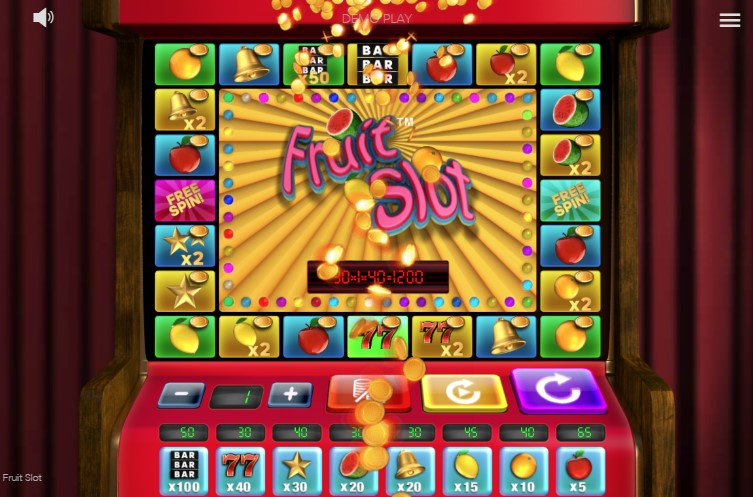 Networking Early
Spearhead Studios is a new brand, but they have already entered into a partnership with EveryMatrix, a B2B brand that offers a complete service for iGaming. Together with EveryMatrix, Spearhead Studios will attend the ICE London conference to get together with some of the key players in the wider industry. This will help them forge connections and place their products at fantastic casinos worldwide.
A Brand with Promise – Final Thoughts
Spearhead Studios has several table games in development, giving them a wider portfolio than just slot games. Developing a platform for popular games like blackjack and roulette will enable them to reach out to an audience of players who are not interested in slots.
With the amount of talent behind Spearhead Studios, we have no doubt that they will continue to develop amazing games for online gambling sites in Spain and beyond. If they continue to improve and foster key connections in the industry, we do not doubt that we'll soon be able to play some brilliant online slots and table games from Spearhead Studios.