Expanse Studios Review
Expanse Studios is a new game developer that was founded in 2019 with a vision to revolutionize the gaming industry. The young and talented team of industry veterans is dedicated to delivering innovative and high-quality games to players. The games from Expanse Studios are very impressive and fit in perfectly with the company's motto of 'the universe is the limit'.

The Most Prominent Expanse Studios Features
The Expanse Studios website is well-designed and easy to navigate, with a space-themed design that is instantly recognizable to players and operators. The site showcases some of the developer's games for players to try, including the Maya's Treasure and Fairy in Wonderland slots. The graphics used on the online slots from Expanse Studios are of high quality and feature clean and colorful imagery.
High-quality graphics and sound effects that bring the games to life and provide an immersive gaming experience.
Compatibility with various devices, including desktop computers, laptops, and mobile devices, so players can enjoy their favorite games anytime and anywhere.
Regularly updated portfolio with new and innovative games that keep players engaged and coming back for more.
Responsive and efficient customer support, available 24/7 to answer any questions or concerns players may have.
Safe and secure gaming environment, with all games being regularly tested and audited by independent third-party testing organizations.
Wide range of payment options, including credit and debit cards, e-wallets, and bank transfers, for convenient and hassle-free transactions.
Fully licensed and regulated by reputable authorities, ensuring that players can enjoy fair and transparent gaming experience.
Ease of integration with various platforms, making it easy for online casinos to offer Expanse Studios games to their players.
Engaging and entertaining themes, ranging from adventure, fantasy, and nature, to classic slots and table games, that cater to the tastes of different players.
The Most Popular Expanse Studios Slots
Expanse Studios slots have quickly become some of the most popular on the market. In this section, we will highlight some of the most popular Expanse Studios slots available today. These games are sure to provide hours of entertainment, and with their engaging themes, fantastic graphics, and unique features, they are sure to keep players coming back for more. So, let's dive in and discover what makes these slots so special!
Wild Icy Fruits Slot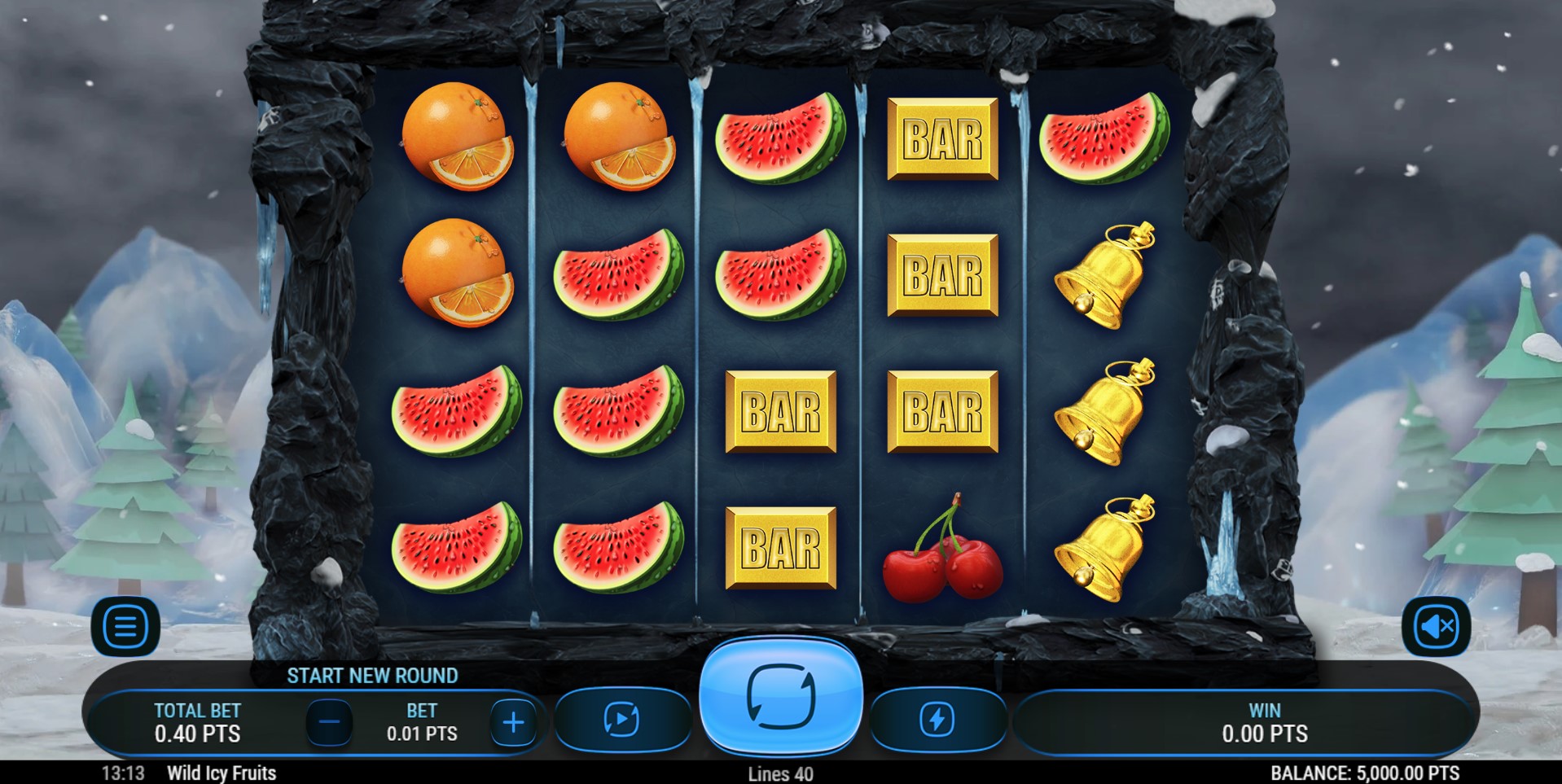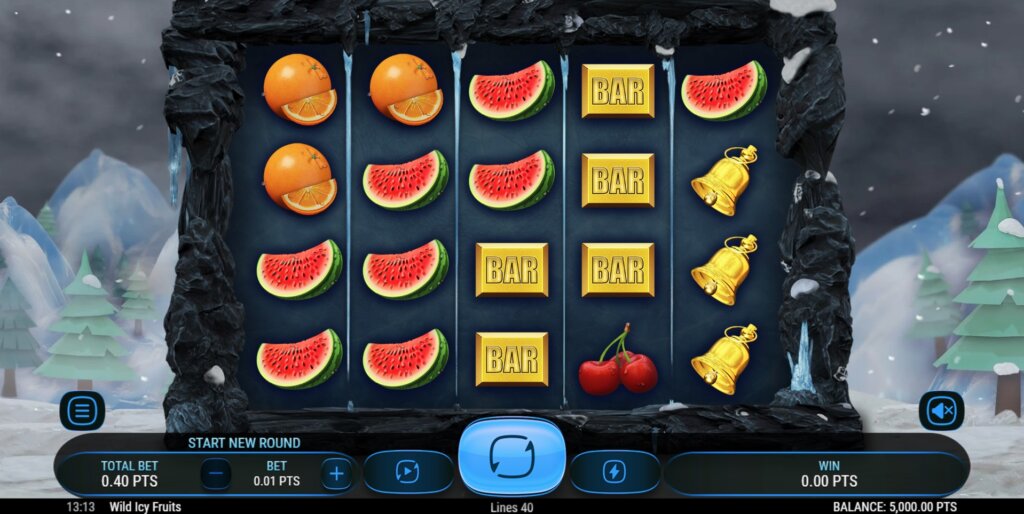 Wild Icy Fruits is a classic slot game from the creative minds at Expanse Studios. This exciting game combines the popular combination of fruits, bells, and Lucky 7s with a fun winter edition twist. The design is modern and visually appealing, with magical music that is sure to warm your heart and bring a smile to your face. Whether you're a beginner or a seasoned player, Wild Icy Fruits is a game that you're sure to enjoy. With 40 paylines and a low volatility, the chances of winning big are high. Additionally, the game features free spins, a bonus round, and a multilevel progressive jackpot, making it even more exciting. If you're looking for a classic slot game with a fun twist, Wild Icy Fruits is the perfect choice!
Book of Egypt Slot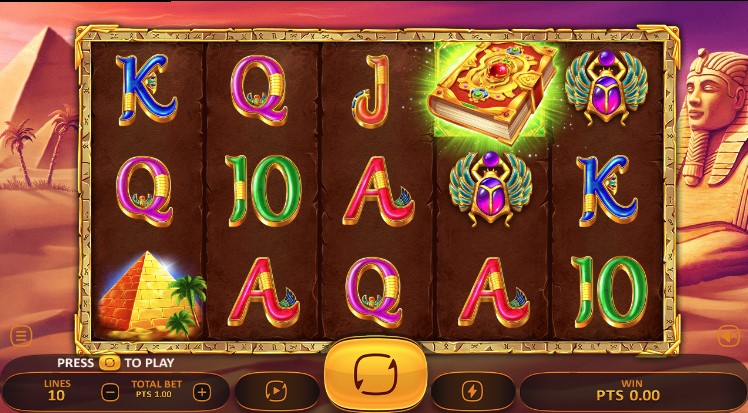 Book of Egypt is a high-volatility online slot game from Expanse Studios that takes players on a journey to ancient Egypt to uncover hidden treasures. With 10 paylines and a 3×5 game format, players will have the opportunity to win big through the game's various bonus features, including free spins and a multilevel progressive jackpot. The game has a RTP of 96.03% and offers players the chance to take a risk with the included gamble feature. Get ready to spin and become the pharaoh of spins with Book of Egypt.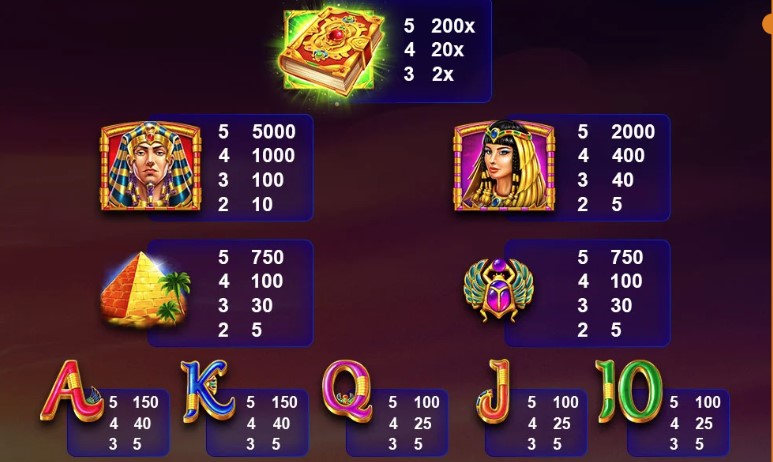 Titan Roulette Deluxe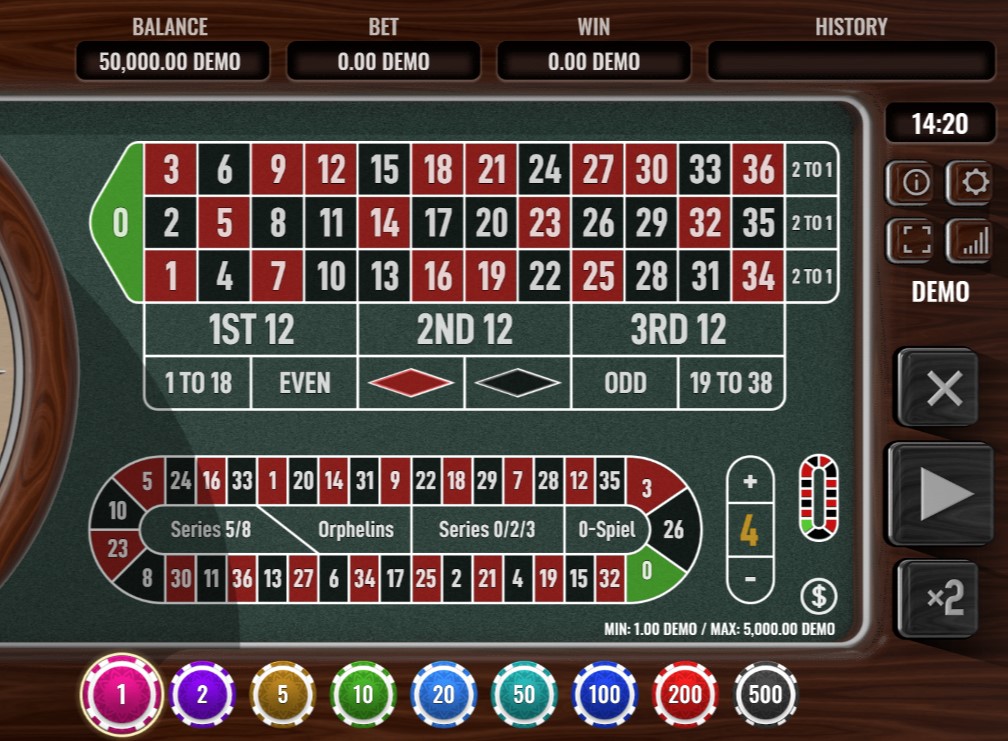 Titan Roulette Deluxe is the latest addition to the table game collection from Expanse Studios. With its improved features and realistic gameplay, this game is set to become a favorite among online casino players. From its Drag & Drop option, detailed statistics, and a larger offer of chips, Titan Roulette Deluxe offers a superior gaming experience compared to traditional roulette games. With an RTP of 97.30%, players have the chance to win big while enjoying the most realistic movement and drop of the ball to the winning number. Join the excitement and become a part of the superior gaming experience offered by Titan Roulette Deluxe.
Diamond Blackjack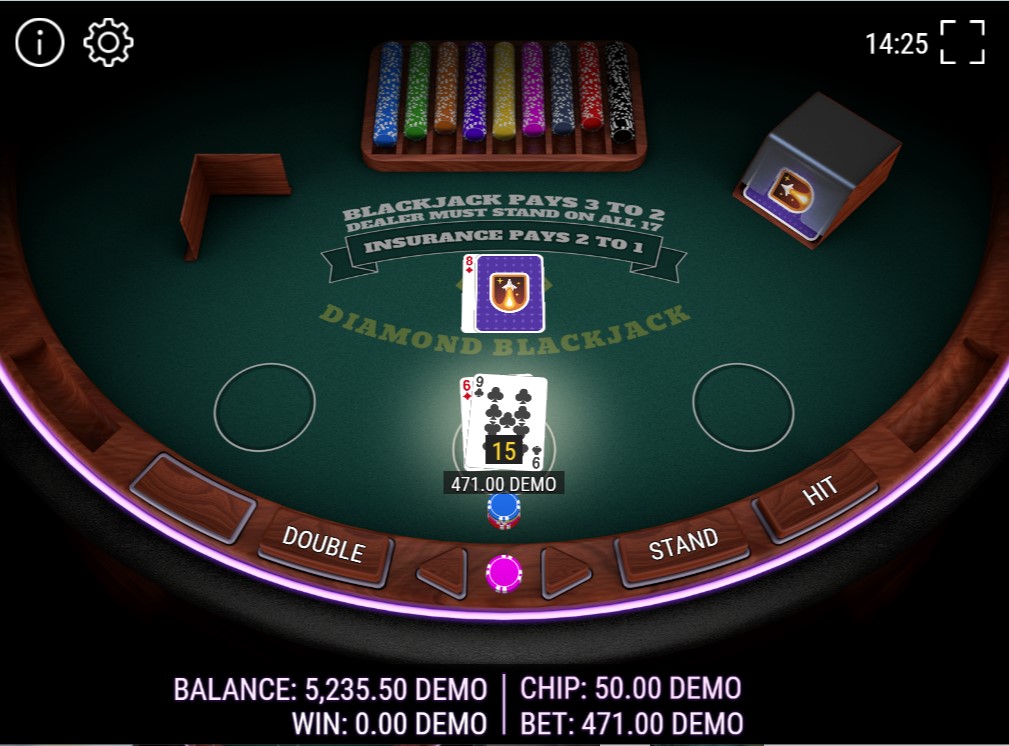 Blackjack is one of the most popular casino games in the world, and Expanse Studios has put their own spin on it with Diamond Blackjack. This exciting game allows you to play in three positions at the same time, increasing your chances of winning. With a high RTP of 99.65% and low volatility, Diamond Blackjack is a game that offers great fun with great payout options. Whether you're a seasoned blackjack player or just starting out, you'll love playing Diamond Blackjack.
Book of Eskimo Slot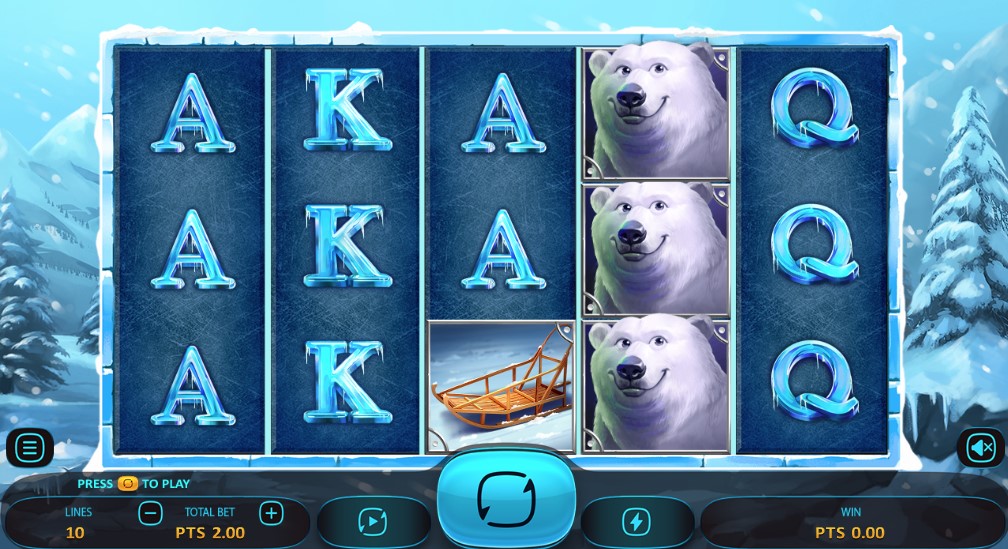 Introducing Book of Eskimo, the latest addition to the Expanse Studios game collection. This slot game pays homage to the popular 'book' series, with its five columns in three rows and 10 paylines. Book of Eskimo takes you on a new casino adventure to the snowiest parts of the world and introduces you to the icy realm of bonuses. With three bonus options, including a re-spin function with extended jokers, free spins and a gambling bonus, there is plenty of opportunities for big payouts. The RTP for this high volatility game is 96.11%. So, what are you waiting for? Start your journey with Book of Eskimo and enjoy the spinning!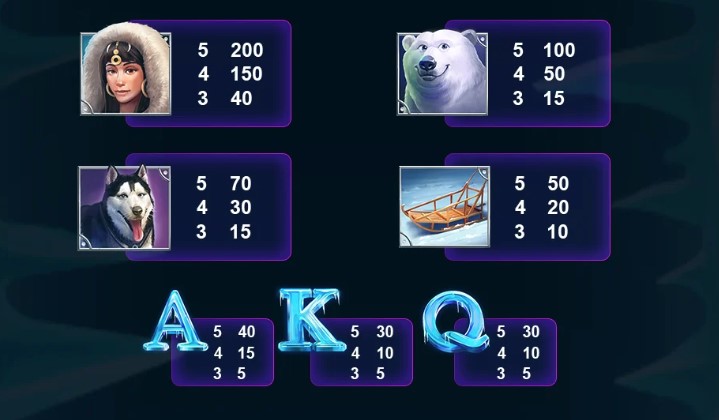 Pia Slot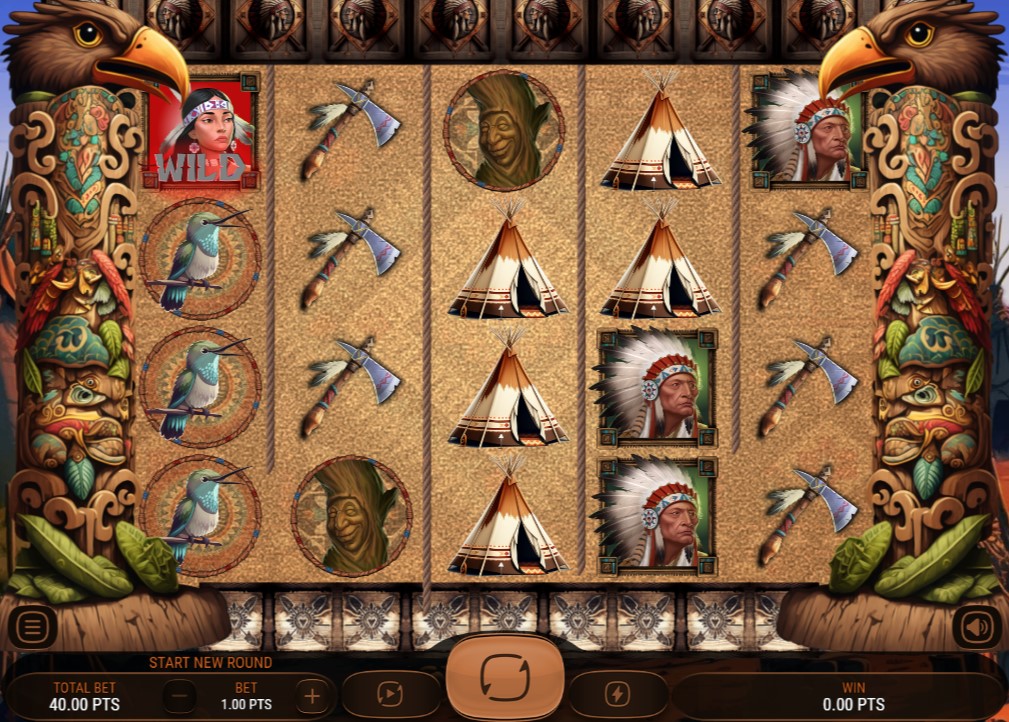 The Pia slot game is an exciting journey through the rich and vibrant culture of the Native Americans. With its breathtaking graphics, 40 fixed paylines, and progressive jackpot with three different levels, Pia is a premium game that offers players an immersive and thrilling gaming experience. The high RTP of 98% makes this game a great option for players of all skill levels and budgets, providing numerous chances to win big. The game includes symbols such as a camp tent, an axe, birds, animals, and the Indian tribe's chief, as well as a gamble feature that allows players to double their profits. With its exciting gameplay, high RTP, progressive jackpot, gamble feature, and wild symbol, Pia Premium is sure to be a hit with both new and seasoned players alike.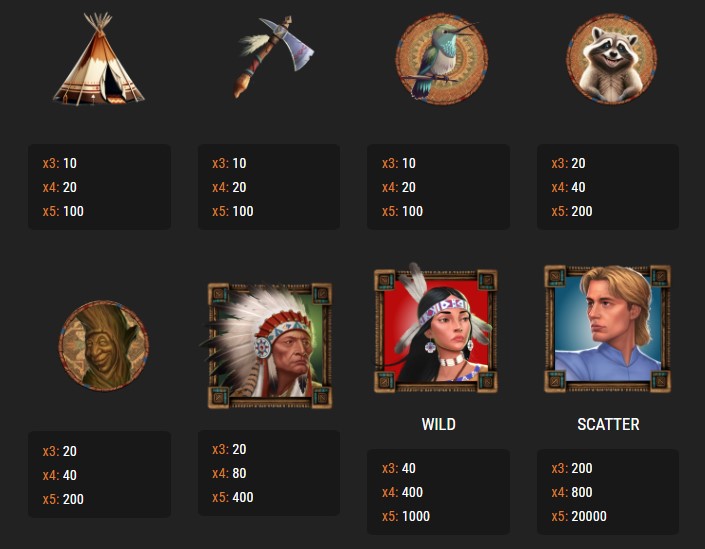 Spinning Buddha Slot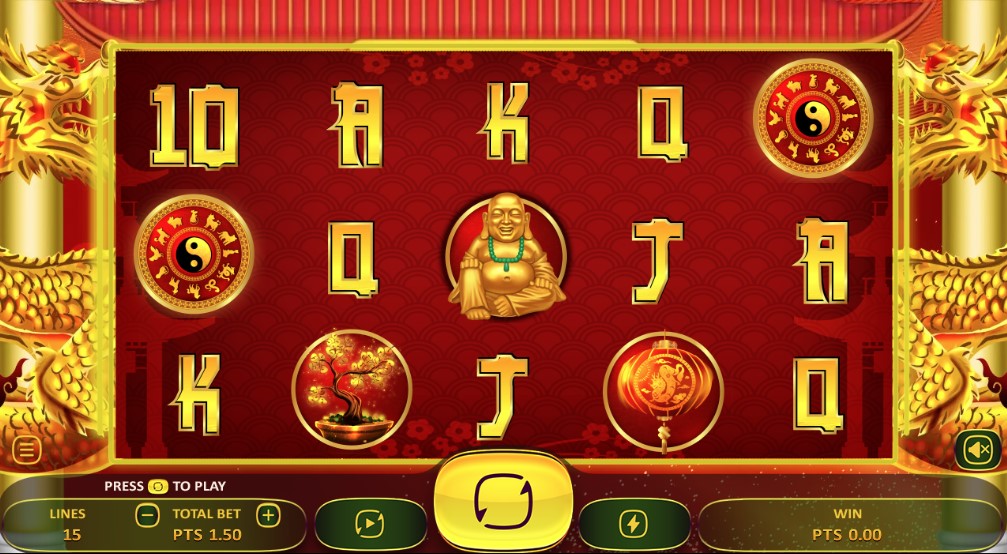 Spinning Buddha is a new online slot machine game that combines Asian-themed motives with the excitement of a traditional slot machine. Players are taken on a journey to experience the ultimate space-based slot machine thrills, with soothing cherry-colored graphics, 10 symbols, and 15 paylines. The game is designed to provide multiple winning opportunities, with the chance to trigger free spin features by matching circle symbols on a winline. During free spins, all winnings are multiplied by two, adding to the excitement of the game. Spinning Buddha also includes a progressive jackpot and a gamble feature, allowing players to double their profits. With a medium volatility and an RTP of 96.07%, Spinning Buddha is the perfect game for both new and seasoned players of all skill levels and budgets.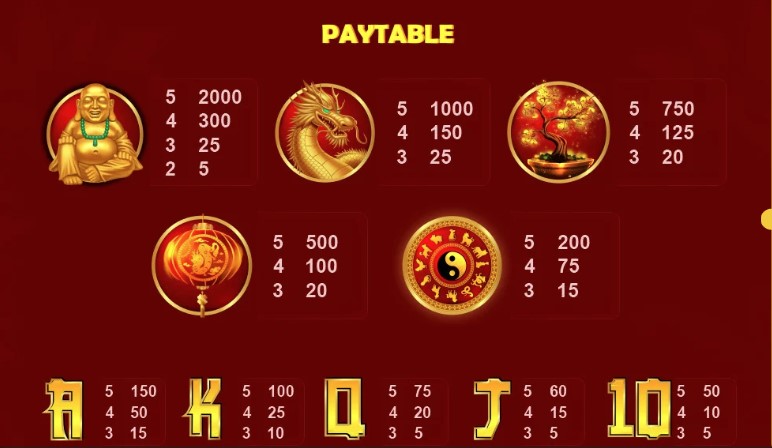 God of Coins Slot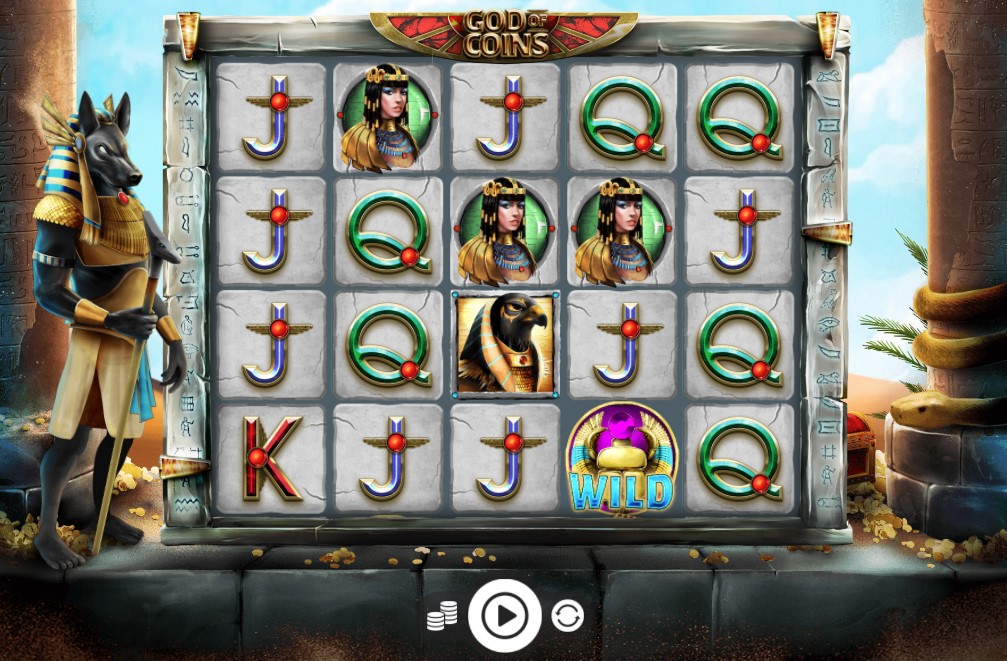 God of Coins is a new, exciting and immersive casino game that is sure to appeal to gamers of all skill levels, especially those who are fans of ancient history. Set in the world of ancient Egypt, this game transports players to the world of pharaohs and the Valley of the Pyramids. With its unique 4×5 grid structure, God of Coins features 8 symbols, 20 paylines, and a multiplicator system that can go all the way up to 1000 times the value of the bet. The game is perfect for players who love history-inspired slots and are looking for a thrilling and lucrative gaming experience. The high-quality graphics, intense gameplay, and large prizes are sure to keep players engaged and entertained. Overall, God of Coins is a great addition to Expanse Studios' portfolio and is definitely worth checking out.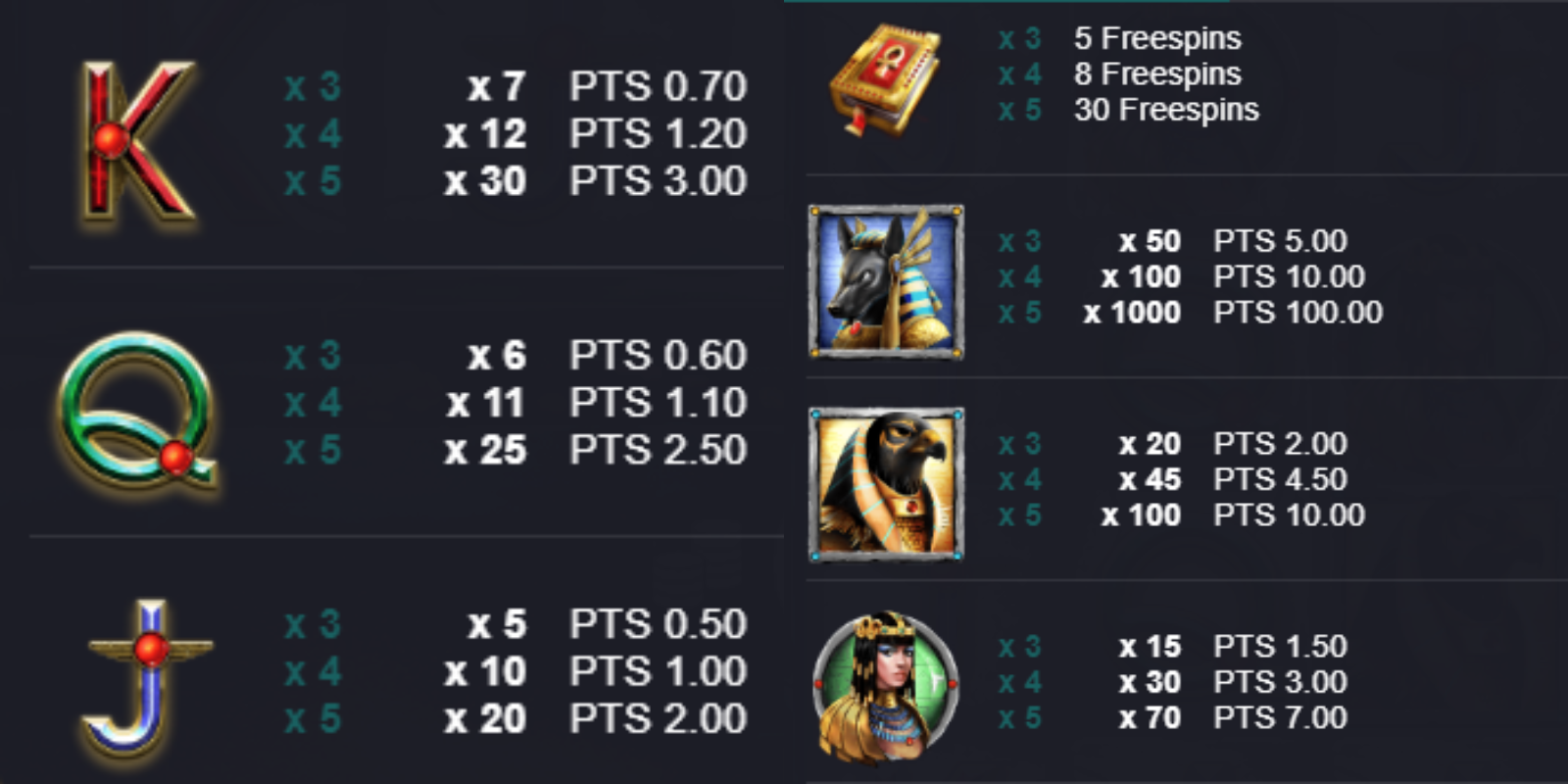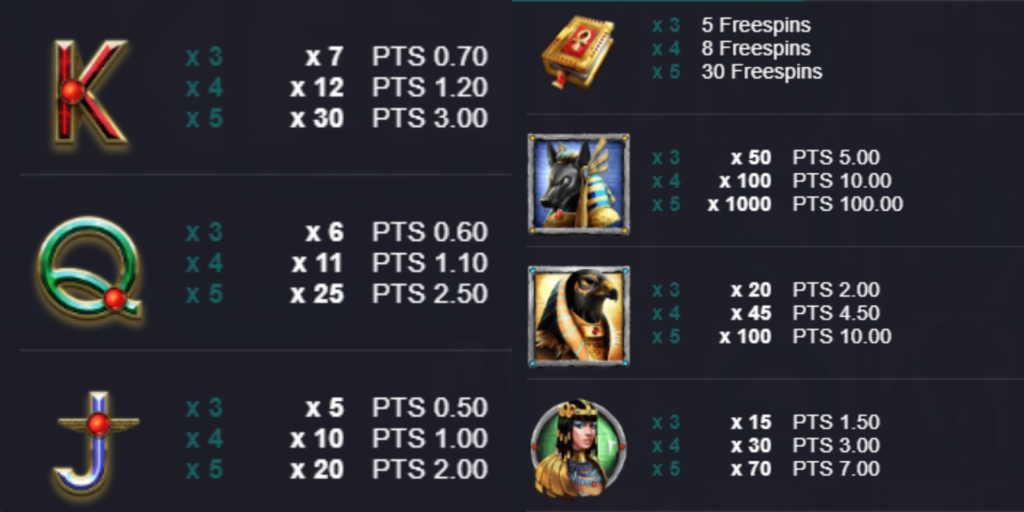 Wild White Whale Slot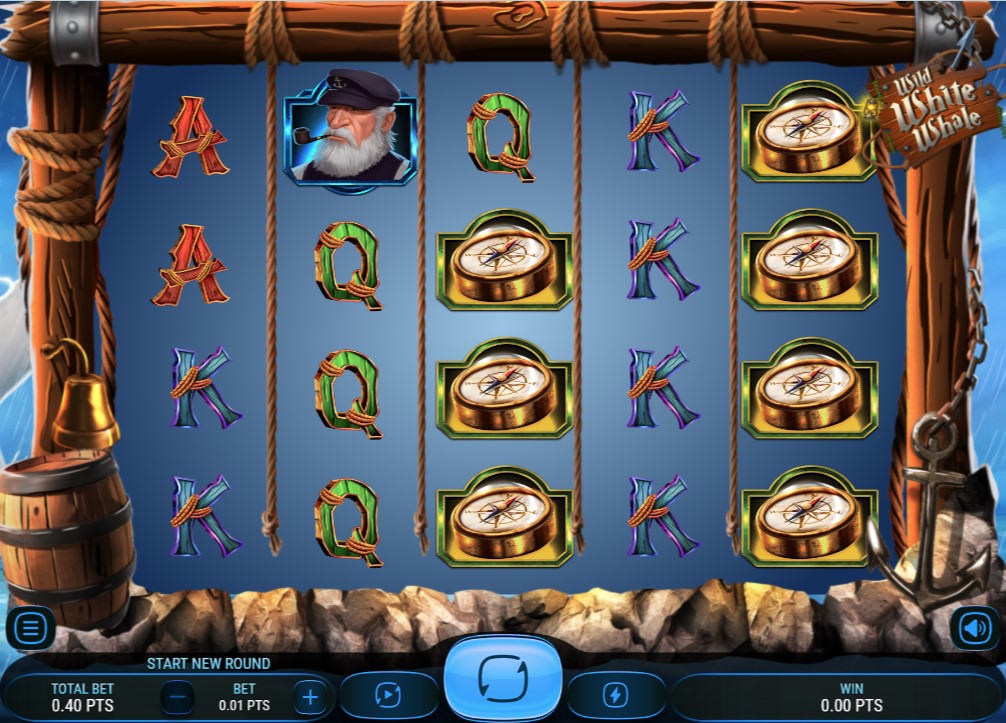 Wild White Whale is a thrilling and engaging slot game that takes players on a journey through the high seas in search of the elusive white whale. This game is inspired by the classic tale of Moby Dick and offers players an exciting gaming experience with its 40 paylines and progressive jackpot consisting of three different levels. The game features eight different symbols on the reels, including the wild symbol and scatter symbol, giving players plenty of opportunities to create winning combinations. The free spins round also provides players with the chance to trigger even more free spins and multiply their winnings. With its low volatility and high RTP, Wild White Whale is a great option for players looking for an entertaining and potentially lucrative gaming experience.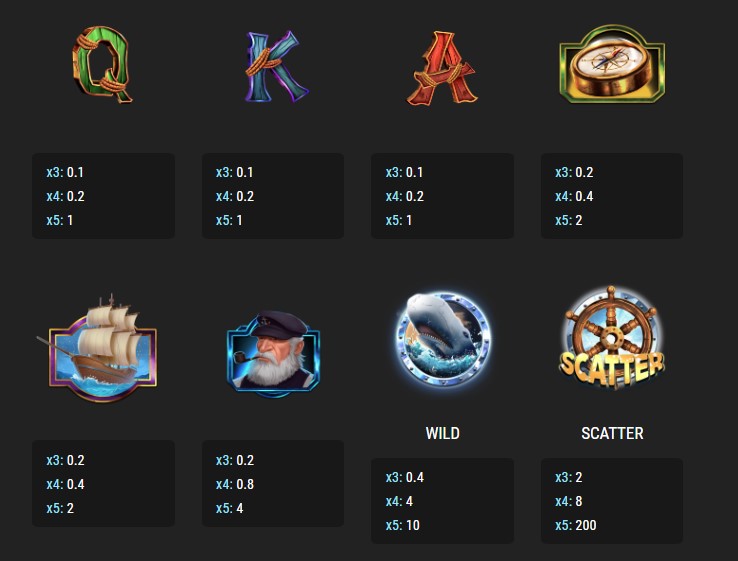 Zombie Apocalypse Slot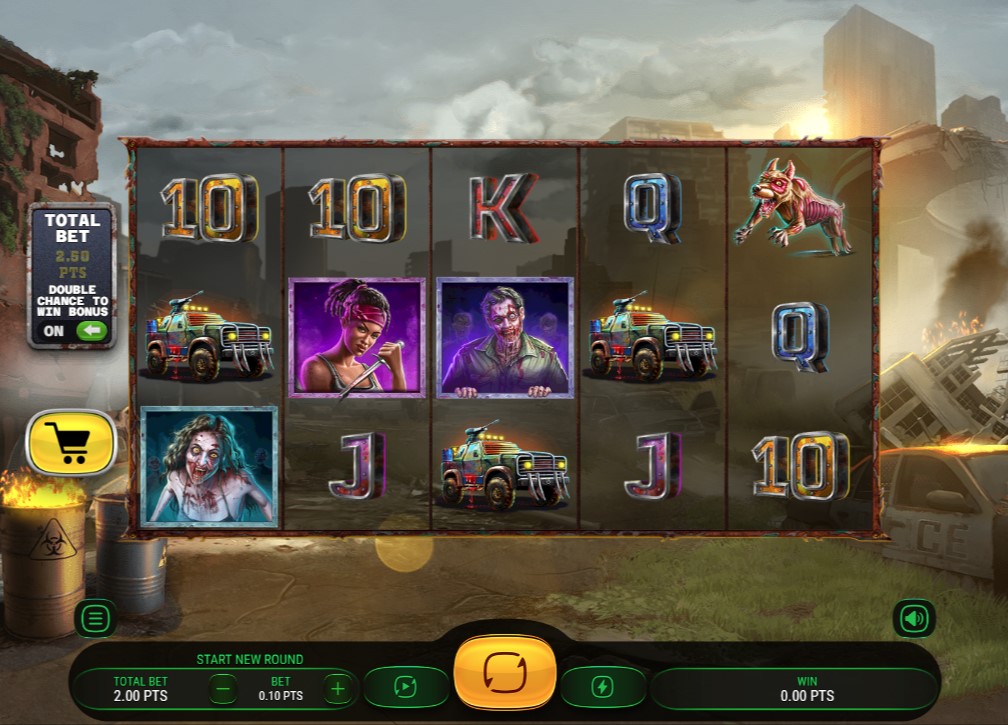 Zombie Apocalypse is a thrilling and intense horror-themed slot game that is sure to provide an exciting experience for players. With 11 symbols, a wild symbol, and bonus symbols that offer a payout of 5x the value of the bet, players have plenty of opportunities to win big. The BONUS BUY option also allows players to activate 15 free spins, and with the scatter symbol, players can win even more free spins. Additionally, there are three progressive jackpots, a gambling bonus, and the wild symbol comes with multipliers of x2 and x3 to increase players' chances of winning. The frequency of scatter appearances increases dramatically, making it easier for players to win fantastic bonuses. With its high RTP, medium volatility, and 20 paylines, Zombie Apocalypse is a must-play for horror genre enthusiasts.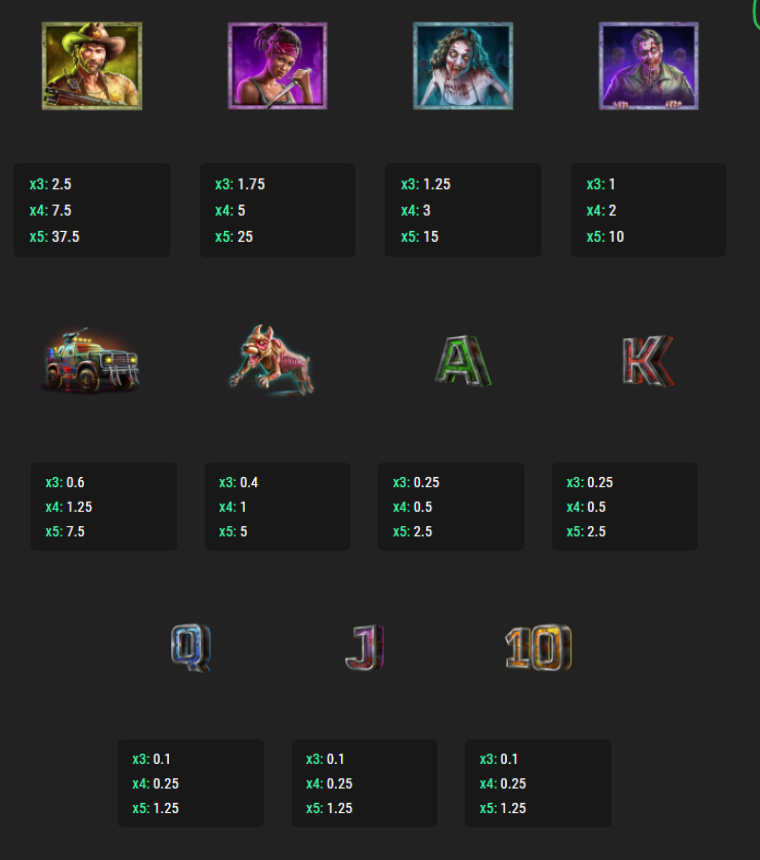 Conclusion
Expanse Studios is not limited to just slot games, as they also have some table games such as Blackjack and Titan Roulette in their portfolio. This shows that the developer is expanding their offerings and hopes to compete with leading developers in the industry. The games from Expanse Studios are compatible with mobile devices and are well-suited for mobile screens.
In conclusion, Expanse Studios might be a new player in the market, but they have already made a big impression. The team's innovative ideas and high-quality games make them a developer to watch out for. If you haven't tried any of the Expanse Studios games yet, then it's time to give them a spin!