UK Online Casino Sites with Debit Card
Getting Started in Casinos With Debit Card Deposit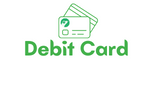 Making deposits on UK casino sites via debit cards is a hassle-free process completed in a matter of minutes. Note that you must have funds in your bank account to be able to top up your casino account through debit cards. Alternatively, you'd need an overdraft agreement with your financial institution, which can be as high as 40%.
There are three main card providers you'll find in pretty much every debit card casino UK:
The next step would be finding a gambling site that will let you pay with debit card. There are a couple of great suggestions on this page.
Once you've chosen a top rated online casino from our list, here are the steps you need to take to make to deposit:
Visit the site and sign up. Before you submit the application form, make sure to double-check all the information. It needs to match the details on your plastic — otherwise, your payment may get rejected.
When you complete the registration process, log in to your account and go to the Cashier section. Select your debit card provider (Visa, Mastercard, Maestro).
Type in the amount you want to deposit. When you confirm the payment, you'll receive a code on your mobile phone or email. Enter the code and finalise the transaction. The funds will reach your account almost instantly.
Casino Deposit Debit Card: Limits and Fees
Deposit limits for debit cards are typically more flexible than any other payment method. Depending on the site, you can get started for as little as £10. The upper limit usually hovers around £10,000, although most UKGC sites don't impose a cap on how much you can deposit on a weekly and monthly basis.
Generally speaking, online casinos don't charge fees for debit card deposits, although your financial institution may do so.
How to Withdraw From a Casino Using a Debit Card
Withdrawing funds from casinos that accept debit card is as easy as depositing your money. As per the UKGC regulations, you'll have to pass the KYC checks before being allowed to request a payout. This includes account verification along with submitting all the requested documents and approving them by the casino's team after that.
Here's how you can cash your winnings in your casino of choice:
After verifying your account, log in to your account and go to the Cashier's page.
Click or tap on the Withdraw tab and select your debit card provider from the list.
Enter the amount you want to cash out and follow the on-screen prompts.
Before you order the payout, make sure the provided details match the ones from your account.
That's it — the funds should reach your bank account within five business days, depending on the financial institution and the casino in question.
Debit Card Casinos: Payout Fees and Processing Time
Debit cards are in the middle of the pack when it comes to payout speed. On average, debit account casino withdrawals are processed within 48–72 hours. It usually takes no more than 24 hours for the casino finance team to review the payout request. Besides, Visa users have an option of using the FastFunds services, which enables them to receive withdrawals to their account within 30 minutes after the transaction is approved by the system.
Usually, casino operators cover withdrawal fees, although some brands may impose a commission for facilitating these transactions. Either way, this kind of information will be prominently displayed in the Cashier section.
Safety and Security
Similar to a unique 4-digit PIN, you'll receive a unique code via SMS or email with each purchase when processing e-payment. Only when you submit that code to the merchant (which can be a debit card casino) will your purchase (deposit) be processed.
Generally speaking, debit cards are one of the safest payment methods around. Their issuers and banks utilise cutting-edge encryption software that converts your transactions and personal information into a code only these financial institutions can read. What's more, banks use additional safety protocols to monitor their users' accounts and help detect unusual activity.
Add to all this the safety grid online casinos have in place, and you'll realise why debit cards are nearly unhackable.
Why Use Debit Cards in Online Casinos?
The biggest reason why debit accounts are an ideal substitute for the now-banned credit ones is that they give you much better control over your gambling spendings. On debit card casino sites, customers can spend their money rationally, without overstepping their budgets in the heat of the moment.
Overall, debit cards give you a better grasp of your finances and are a much better choice than credit options.
Advantages of Using Debit Cards as Deposit Methods in Online Casinos
Debit cards may not be the fastest or the most anonymous payment methods, but players will still find a few advantages of using this banking solution for online casino deposits:
Availability — You'll be hard-pressed to find a banking method that's as prevalent as debit cards. On nearly every poker, bookmaker, and casino site in the United Kingdom, you'll come across the popular Mastercard/Visa logos. There are even operators that accept British (local) debit cards, too.
Ease of use — Most casino players are already familiar with debit cards. The use of a debit card for online casino payments is just as simple as doing it at a local retailer.
Cheap — Debit cards are among the cheapest casino payment methods. You rarely have to pay fees or any hidden costs.
Foolproof security — There aren't many payment systems that provide a higher level of protection than debit cards. Banks and debit card providers use the most advanced security mechanisms on the web. In addition, gambling operators have their own proprietary safety measures. You can be at ease when playing in debit card casinos, knowing that your cash and personal information are fully protected at all times.
Most Popular Types of Debit Card Systems in the UK
When you visit the cashier of debit card casino sites, it's almost certain that you'll run into at least one of these logos:
Mastercard — Using a debit Mastercard is a convenient way of making casino deposits, as the funds are deducted instantly from your checking account. The main issuers in the UK are Virgin Money, Clydesdale Bank, Monzo Bank, Metro Bank, Danske Bank, and Thinkmoney.
Maestro — Maestro is basically a subsidiary debit card system of Mastercard, although it's less widely accepted than its parent company. There are only a few — if any — issuers of Maestro in the UK nowadays, as they've all switched to debit Mastercard or Visa.
Visa — Mastercard's biggest competitor, Visa, works pretty much the same way as other debit systems. Several high-profile financial institutions in the UK have switched to issuing Visa debit cards, including Royal Bank of Scotland Group, HSBC, First Direct, and Bank of Ireland UK.
Popular Debit Cards from UK Banks for Online Casino Deposits
Here are the top 14 biggest banks in the UK that facilitate debit card payments towards online casino sites.
| | | | |
| --- | --- | --- | --- |
| Bank's name | Types of cards | Payment systems | Gambling control |
| Barclays Bank | Barclays Debit Card | Visa, Mastercard | YES |
| HSBC Bank | HSBC Debit Card | Visa, Mastercard | YES |
| Lloyds Bank | Business Debit Card | Visa | YES |
| NatWest | NatWest Debit Card | Mastercard | YES |
| Royal Bank of Scotland | RBS Debit Card | Mastercard | YES |
| Santander UK | Santander Debit Card | Mastercard | YES |
| Clydesdale Bank | Clydesdale Debit card | Mastercard | YES |
| Ulster Bank | Ulster Bank Debit Card | Visa | YES |
| Starling Bank | Starling Bank Debit Card | Mastercard | YES |
| Virgin Money | Virgin Money Debit Card | Mastercard | YES |
| Monzo Bank | Monzo Bank Debit Card | Mastercard | YES |
| Danske Bank | Danske Bank Debit Card | Mastercard | YES |
| Think Money | Think Money Debit Card | Mastercard | YES |
| First Direct | First Direct Debit Card | Mastercard | YES |
Debit Card Casino Types
One of the benefits of playing in debit card casinos is that they're everywhere. Whatever iGaming corner you end up in, you're almost certainly going to stumble upon a debit-card friendly operator.
Mobile casinos are a perfect match for debit cards, providing an added convenience to players who get to make quick and effortless payments on the go.
Debit cards go hand in hand with innovation, which is why it shouldn't surprise you to see so many live dealer casinos on this page.
This payment system has branched into other gaming verticals as well, most notably online poker and bingo. There's a growing number of bingo sites that accept debit card and are regulated to operate in the UK.
How to Pay With a Mobile Phone
Mobile payment systems are picking up steam on the UK online casino scene. The two biggest mobile operating systems — iOS and Android — have ventured into the online payment realm and released their proprietary banking solutions.
As a result, we're starting to see more and more Google Pay casinos and Apple Pay casinos across the UK. Both systems are equally great in their own regard — it's only a matter of personal preference.
Want to Get In on the Action? Pick Our Recommended Casinos with Pay by Debit Card Option