Gonzo's Quest Slot Review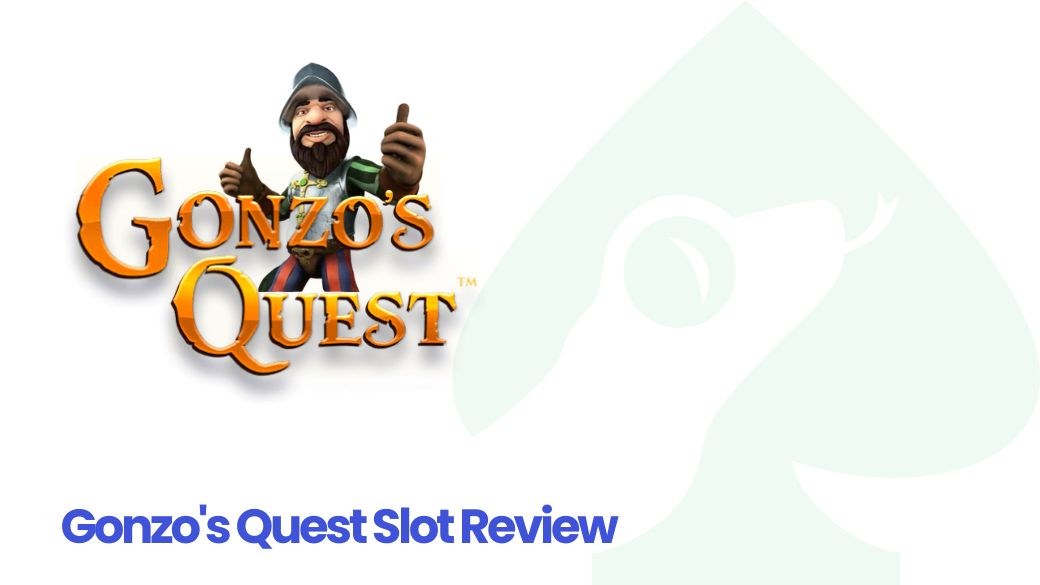 Gonzo's Quest is an online slot developed by NetEnt that takes players on a trip through ancient Mayan culture. This 5-reel, 3-row game has a layout featuring 20 fixed paylines, multiple bet levels, a bonus for free spins, and a jackpot offering 25,000 coins.
Gonzo's Quest online slot presents an opportunity to venture into the mysteries of ancient civilisation. As a player, you accompany the character designed by NetEnt on his quest for El Dorado, a city rumoured to be gold-laden.
This slot introduces the avalanche attribute, free-fall wins, and wild substitutions.
NetEnt's Gonzo's Quest slot stands out visually. Its graphics, coupled with its unique protagonist, provide a distinct visual appeal.
The game draws inspiration from Gonzalo Pizarro, a Spanish conquistador from history. Linked to Francisco Pizarro, known for subduing the Inca Empire, Gonzalo's ambitions were driven by a lust for wealth. Stories claim he pursued tales of a wealthy dominion, El Dorado. Although this city remains a legend, players can aspire to claim their gold through this slot.
In this digital adaptation, Gonzo appears as a bearded man positioned to the left of the reels. The 3D visuals lend depth to the character, making moments like Gonzo's idle scratching or his focus on the Inca symbols on the reels notable.
NetEnt meticulously crafts a setting that transports players to a bygone era. Gonzo's attire, the ancient symbols, and the music contribute to the mood.
Visuals and Sounds
The visual design of Gonzo's Quest is both distinctive and meticulously detailed. The colour palette leans heavily on earthy tones, reminiscent of the dense jungles and ancient ruins that inspired the game's setting. These colours are complemented by bright highlights that punctuate the game's icons and animations, breathing life into the slot's environment.
Character design stands out, especially with Gonzo himself. He's depicted with meticulous attention to detail, from his period-appropriate attire to his animated reactions to gameplay developments. The game's graphics quality remains top-tier, providing clarity even in the smallest symbols and transitions.
Sonically, Gonzo's Quest doesn't disappoint. The soundtrack echoes the game's theme, weaving in ambient jungle noises and melodious tunes that transport players to the heart of an ancient civilisation. Sound effects, integral to the action, amplify the anticipation and satisfaction during gameplay, subtly elevating the player's connection to the game. Additionally, players have the autonomy to modify audio settings to their preference, including the option to mute specific sound effects.
Gameplay and Features
Join Gonzo in his quest through the thick forests of South America as he searches for the mythical city of Eldorado, known for its untold riches. Gonzo's Quest breaks away from the typical slot game mould. Rather than using the standard reel spin familiar to most, this game introduces a different method where symbols cascade down into the reels. This distinct approach offers a fresh perspective for participants.
Format of the Game
Gonzo's Quest presents a dynamic format featuring 5 reels and 20 fixed paylines. Symbols fall into place on the reels individually, a mechanism branded as the Avalanche feature, as opposed to the traditional spinning reels.
Betting Range
Players can choose from coin values ranging from 0.01 to 0.50. With bet levels spanning from 20 to 100, the slot accommodates a broad spectrum of players. The minimum stake one can place is 0.20, up to 50.00 per spin.
Symbols
The symbols in Gonzo's Quest are a nod to historical themes, each thoughtfully designed to reflect elements of Incan culture.
Ordinary Symbols: The slot boasts a collection of unique symbols reflective of the Incan theme. At the lower end, the beaked nose icon rewards three coins for a combination of three on a payline. The highest rewarding standard symbol is the character with chubby cheeks and golden eyelids, which grants a generous 2,500 coins for a quintet on an active payline.
Wild Symbol: Adorned with a golden question mark on an Inca emblem, the wild can substitute for all other symbols, aiding in completing potential winning combinations.
Free Fall Symbol: This symbol takes the form of a gold coin. A trio of these symbols on a bet line activates 10 free falls (essentially free spins). These symbols must appear consecutively, originating from the leftmost reel. During this feature, players have the opportunity to secure more free falls.
| Symbol | 3 Symbols | 4 Symbols | 5 Symbols |
| --- | --- | --- | --- |
| Blue Face | x50 | x250 | x2,500 |
| Green Face | x20 | x100 | x1,000 |
| Bronze Face | x15 | x50 | x500 |
| Purple Face | x10 | x25 | x200 |
| Bronze Beast | x5 | x20 | x100 |
| Red Beast | x4 | x15 | x75 |
| Blue Beast | x3 | x10 | x50 |
Avalanche Feature
In lieu of conventional spins, Gonzo's Quest boasts the Avalanche feature. Symbols cascade from above and land on the reels. Upon securing a win, the successful symbols disintegrate in a visually pleasing 3D animation, allowing for new symbols to fill the void. This could lead to successive wins, with each subsequent win subjected to an increasing multiplier.
1st Avalanche: 1x multiplier
2nd Avalanche: 2x multiplier
3rd Avalanche: 3x multiplier
4th and subsequent Avalanches: 5x multiplier
Free Falls Feature
Players are triggered by securing three or more scatter symbols and are awarded 10 free falls. The allure of this feature lies in the augmented avalanche multipliers, which can reach up to a whopping 15x. Although a more simplistic bonus round, the potential for substantial multipliers makes it compelling.
Bonus
Three or more golden Free Fall icons on one payline trigger ten re-spins. This feature heightens the potential for generous payouts, especially with increasing multipliers. As an added perk, gold coins occasionally tumble from the symbols, prompting Gonzo to collect them in his metal helmet and subsequently reveal your prize.
Game Mechanics
Despite the Avalanche feature suggesting a slowed pace, the game maintains an energetic rhythm, with symbols cascading rapidly. An inbuilt Multiplier metre records multiplied wins, keeping players continuously informed. Advanced autoplay settings are available for those who prefer automated play, allowing players to set the conditions under which autoplay should stop.
RTP and Variance
Gonzo's Quest boasts an RTP of 96%, aligning closely with typical rates seen in the online slot domain. This RTP suggests that over a prolonged play duration, for every £100 staked, players might anticipate a return of approximately £96. Players must remember, though, that RTP is a theoretical figure, and individual play sessions can produce outcomes that deviate from this average.
Transitioning to variance, Gonzo's Quest is positioned as a medium volatility slot. This implies a balanced mix of frequency and size of payouts. In simpler terms, players can anticipate moderate wins with moderate regularity. It balances between slots that pay out small amounts frequently and those that offer more substantial payouts but less often.
Gonzo's Quest's slot RTP is 96%, and medium volatility makes it an appealing choice for players seeking a balanced gameplay dynamic.
Top 3 UK Casinos Where You Can Play Gonzo's Quest Slot
Navigating the vast world of online gaming can be a challenge. For those eager to play Gonzo's Quest slot, here's a brief outline of three notable UK casinos. We've highlighted the unique offerings, advantages, and points to consider for each, guiding you toward a suitable choice for your gaming moments.