What's Your Lucky Star? The Luckiest Zodiac Signs Study
It is often believed that some people are born happier than others. 'Best of luck', 'any luck?', 'good luck!'. We're surrounded with the word luck in our daily life. Some might even say it determines our daily lives. But how much is our luck and chance are influenced by when and how we were born? How much do stars affect players' luck? Gamblizard decided to find out how a person's zodiac sign affects their lucky future life and the opportunity to get rich.
The Luckiest Zodiac Sign by the Number of Winners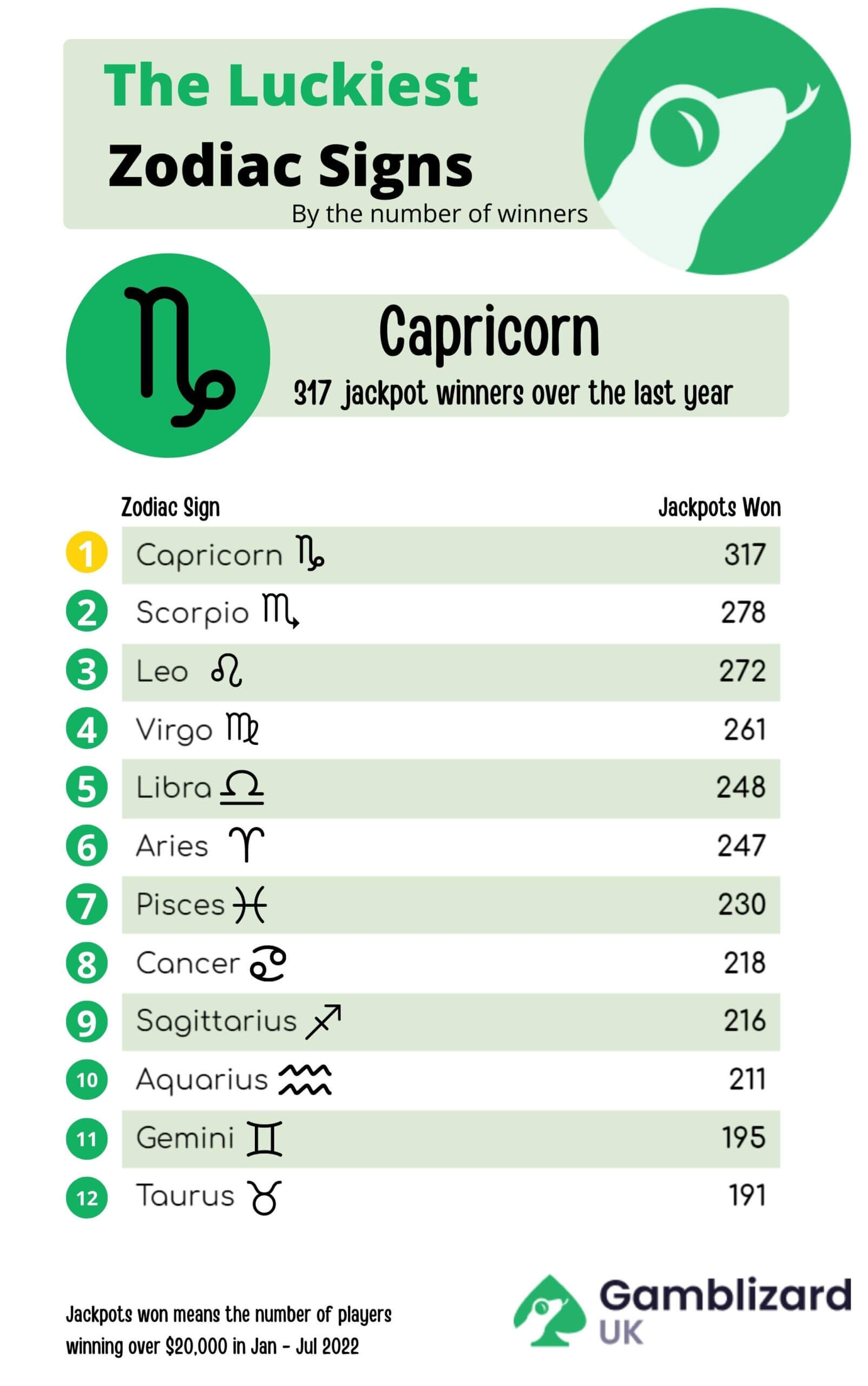 The most important factor we wanted to know was which zodiac sign has the most luckers. We were interested in who wins the most, so first we counted the total number of wins over 20 thousand, regardless of the further jackpot size.
Thus, we saw that the most successful signs are Capricorn (317 winners), Scorpio (278 winners), and Leo (272 winners). The least amount of winners were among people born under Taurus which makes them the most unlucky in this regard.
The Luckiest Zodiac Sign by the Amount of Winnings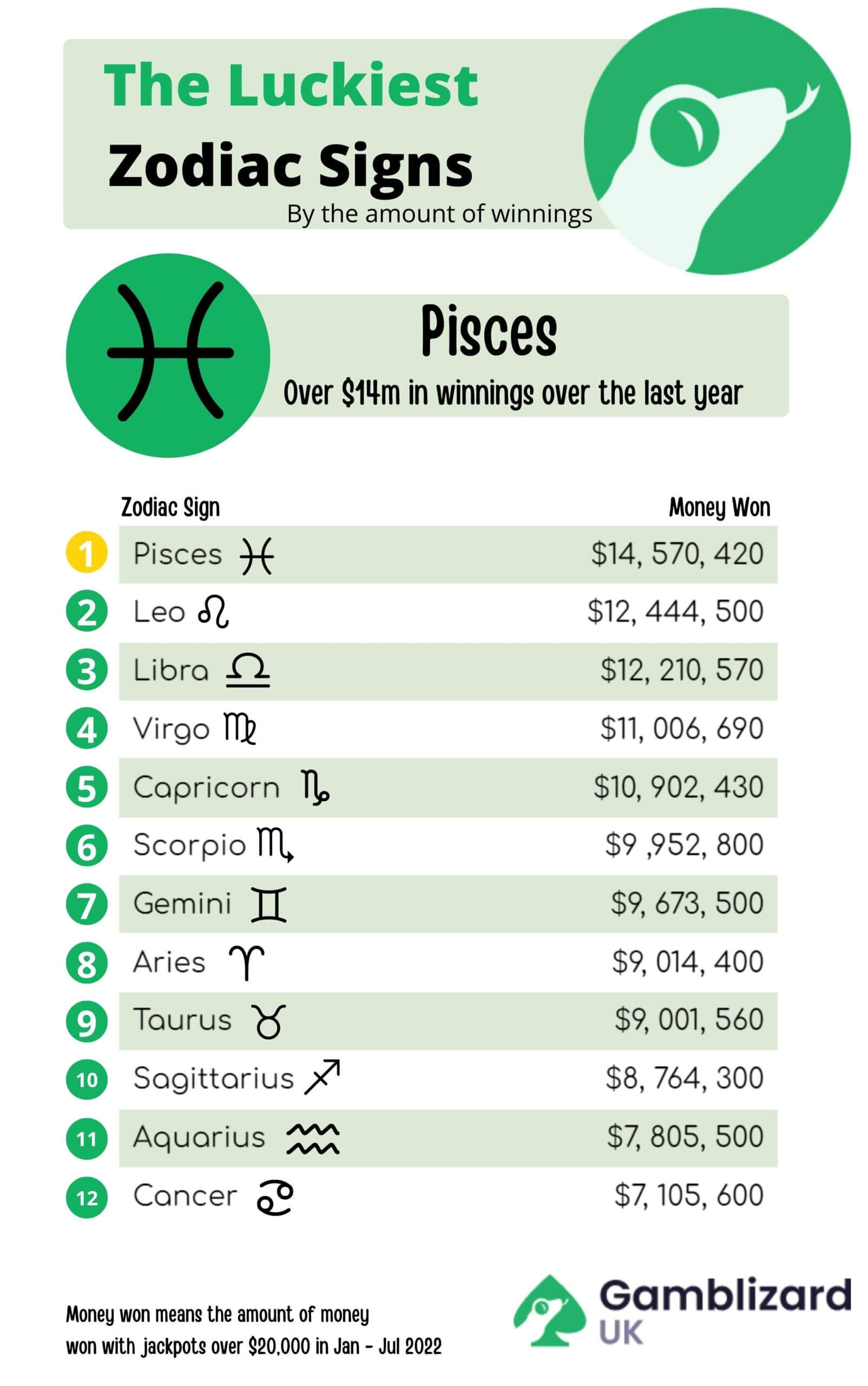 The jackpots we studied ranged from 20 thousand to several million dollars. And the fact that a certain zodiac sign won more often did not mean at all that it won more money. If we look at the total amount won by each sign, then Pisces can be considered the luckiest. The total amount of money won by the luckers born under this sign accumulated to over 14 million dollars during 6 months only. The most unlucky sign using this methodology is Cancer with 7.1 million in winnings only.
Leo is the only sign that made it into the top 3 in both rating systems, while Aquarius was among those who win the least amount of times and wins less in general.
Methodology
We used WebArchive and internal statistics provided to us by our online casino partners about people who won casino jackpots starting from $20,000 in Jan – Jul 2022. It gave us a list of 2,884 jackpots and over 122 million dollars in winnings to analyze.
We then used public data and the birth date used in online casinos for registration to determine the zodiac signs of the winners. We calculated which signs appeared in the list the most and the amount of money they earned.
No personal data was disclosed. Only mm.dd format was used to collect the birth dates of the users.
Winnings in foreign currencies were converted to US dollars according to the exchange rate established by the Bank of England.