Diamonds Are the Slot Players' Best Friends
Since we're talking about an old-school slot machine, you'll want to do a throwback to the classic slot symbols. Although there aren't a lot of bonus rounds, the Red Diamond free spins are still fantastic.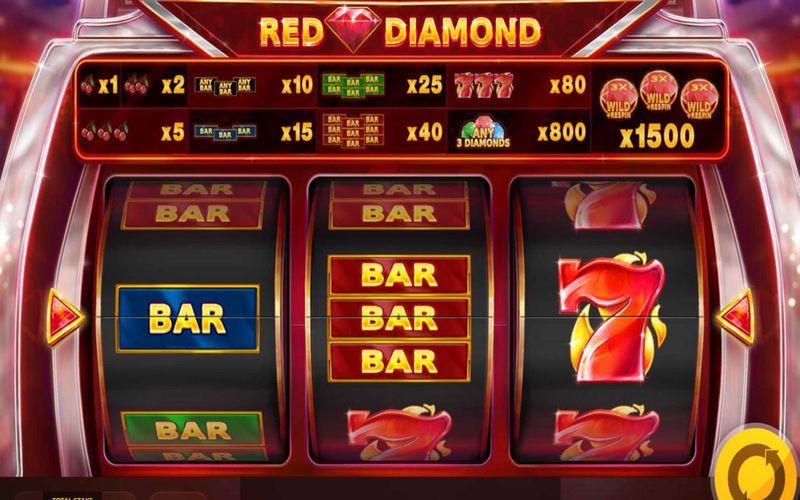 What you'll want to do is hit the Wilds, which trigger re-spins. The Red Diamond has a 3x multiplier to offer, while the Blue Diamond and Green Diamond boast a 2x multiplier.
During that beloved re-spin, the Diamond Wild gets locked in position, while the other ones continue to move to perform the famous re-spins movement.
The maximum payout you can claim is 1,500x your wager, meaning that at max mode, you'll get up to 750,000 coins!
Turning Diamonds into… Well, Even More Diamonds!
If you're up for more fun, then go ahead and give your own casino account the push it needs to then play the Red Diamond slot. There are tons of coupons and exclusive bonuses like bonus spins that you can claim on your download app or on your desktop.
Plus, although Red Diamond is just an old-school slot game, the mobile version is truly remarkable. This means that if you can get your hands on a voucher offer with a no deposit bonus, then it's time to turn those FS into real diamonds.