Insights into the Geisha Story Slot
Embark with us on a detailed exploration of the Geisha Story slot, a creation by renowned game provider Playtech. This slot stands out with its elegant theme that pays homage to the rich and serene Japanese culture. Its visual design and style beautifully reflect the tranquillity and grace associated with geishas, set against a backdrop of picturesque gardens.
Visuals and Sounds
This slot, frequently discussed in Geisha Story slot reviews, offers a visually rich aesthetic. Its colour palette merges soothing lilacs with bold reds, capturing the essence of traditional Japanese artistry. This colour choice provides a tranquil yet absorbing backdrop for the gameplay. The character portrayal is detailed, with the geishas and other figures depicted in a style true to Japanese art, thereby respecting the game's cultural roots.
The quality of graphics in the Geisha Story slot is exemplary, a trait common in Playtech's creations. The fine details of symbols like parasols, fans, koi carp, and cherry blossoms are crafted with exceptional precision. This meticulousness extends to the game's layout, with the play area encased by dainty cherry blossoms, enriching the visual appeal.
Sound effects in the Geisha Story slot significantly contribute to the player's involvement in the game. The soundtrack, infused with elements of Eastern tradition, complements the visuals without interruption. It is a thoughtfully chosen mix of traditional Japanese tunes that remains pleasant and unobtrusive.
Players can modify the sound, with options available to adjust or silence. This feature allows for customised gameplay, which is particularly attractive to those who prefer to play Geisha Story for amusement without music.
Gameplay and Features
In the Geisha Story slot, players are fully submerged in a 5-reel, 15-payline format, offering a great range of betting options. The minimum bet starts at £0.01 per line, with the maximum reaching £1.00 per line, accommodating a wide spectrum of players from casual to more serious bettors. The game's array of symbols encapsulates traditional Japanese culture, each contributing to the narrative of the slot.
Symbols
Wild Symbol – Samurai: Represents the heroic figure in the game. Acts as a wild card, substituting for other symbols to form winning combinations, except for the Scatter and Bonus symbols.
Scatter Symbol – Old Sage: Depicts an elderly, wise character, embodying wisdom and knowledge. Scatter wins are multiplied by the total bet and are added to line wins.
Bonus Symbol – Geisha: The Geisha symbol showcases the grace and elegance of traditional Japanese culture.
Carp: Symbolizes luck and prosperity in Japanese culture.
Gates: Represents traditional Japanese Torii gates, often found at the entrance of shrines.
Cherry Blossoms: Iconic symbols of beauty and the transient nature of life in Japanese culture.
Bonsai: Symbolizes patience, thoughtfulness, and the beauty of nature.
Fan: A common accessory in Japanese cultural and artistic expressions.
Traditional Japanese Wooden Sandals: Represent the customary footwear in historical Japan.
Teapot and Cups for a Tea Ceremony: Essential elements of the traditional Japanese tea ceremony, symbolising hospitality and tranquillity.
Umbrella: A typical item in traditional Japanese imagery.
Paytable Breakdown
Symbol
5x
4x
3x
2x
Wild Symbol – Samurai
x1000
x100
x10
x1
Scatter Symbol – Old Sage
x5
x1
x0.5
–
Bonus Symbol – Geisha
Appears on reels 1 and 5. Triggers the Geisha Garden Bonus for free spins and multipliers.
Carp
x75
x17.5
x3.5
x0.5
Gates
x50
x12.5
x2.5
x0.5
Cherry Blossoms
x40
x10
x2
x0.5
Bonsai
x30
x7.5
x1.5
x0.5
Fan
x25
x3.5
x1
–
Traditional Japanese Wooden Sandals
x20
x3
x1
–
Teapot and Cups for a Tea Ceremony
x15
x2
x0.5
–
Umbrella
x10
x2
x0.5
–
Bonus Features
Geisha Garden Bonus: One of the key attractions in the Geisha Story free spins. This feature is activated when the Geisha Bonus symbol appears simultaneously on reels 1 and 5. Upon activation, players are transported to the Geisha Garden Bonus round, which operates in two stages.
In the first stage, players select one of six fans to reveal the number of free spins awarded, ranging from 4 to 20. The second stage involves choosing a fan again, this time to determine the multiplier for these spins, with possible values including x2, x3, x4, x5, x7, and x10. The combination of free spins and multipliers can significantly increase the winning potential.
Additionally, if the Geisha symbols reappear on reels 1 and 5 during the free spins round, the player is rewarded with additional spins, though the multiplier remains unchanged.
Dollar Ball Jackpot
The Dollar Ball Jackpot is only open to players who are betting real money, which makes it a tempting choice for high rollers. The main idea behind this feature is that the jackpot grows over time, so the prize pool gets bigger with each game played until it is won.
Players have to pick five numbers from a list of 49 when the function is activated. As the numbers are drawn, the interest level rises. If a player's picks match the numbers that are drawn, they can win huge prizes, and if all five of their picks match, they have a chance to win the progressive jackpot.
RTP and Variance/Volatility
The Geisha Story slot RTP stands at 96.48%, which is notably above the industry average for online slots. This higher RTP indicates that players can expect a comparatively better return over an extended period of gameplay. In the context of online slots, where RTPs typically range around 95%, Geisha Story offers a more favourable prospect for players in terms of potential returns.
In terms of variance, or volatility, Geisha Story is classified as a medium variance slot. This level of volatility represents a balanced approach to the frequency and size of payouts. Medium variance slots like Geisha Story are known for providing a mix of smaller, more frequent wins and the occasional larger payout. This makes the game appealing to a wide range of players, from those who prefer steady, smaller wins to sustain their play, to those who are chasing larger payouts.
Top 3 UK Casinos Where You Can Play Geisha Story Slot
When looking to play the Geisha Story slot, choosing the right online casino is crucial. The following are three top UK casinos where this popular slot game is available, each with its unique features and offerings.
Coral Casino
Coral Casino, established in 1926, is one of the UK's leading bookmakers. It provides a full range of online games, such as Geisha Story slots.
Pros

Extensive selection of slots and table games alongside live games.
The Coral Connect card enables convenient in-shop and online transactions.
Part of the Entain Group, guaranteeing reliable and secure gaming sessions.
Cons

Limited exclusive titles compared to some competitors.
Promotions and bonuses might be less frequent.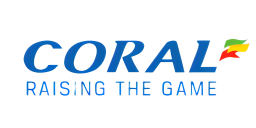 500% Bonus up to £50
Get bonus
#Ad, 18+, BeGambleAware | New Casino players only. Deposit req (certain types excluded). Bet £10+ on qualifying games to get a £50 Bonus (selected games, 40x wag req, accept within 14 days, valid for 30 days).
Ladbrokes Casino
Ladbrokes Casino, a household name in online gaming, provides an extensive array of slots, including the fascinating Geisha Story. Known for its 3D video graphics and sophisticated slot features, Ladbrokes provides a fun online game.
Pros

A vast selection of over 1800 online slots, including the latest titles.
Exclusive slots are available only to Ladbrokes customers.
Offers big-money jackpot slots with the potential for substantial winnings.
Cons

The user interface may be overwhelming for new players due to the extensive game selection.
Some popular titles may have limited availability during peak times.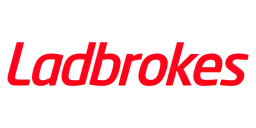 £30 Bonus + 30 Free Spins
Get bonus
#Ad, 18+, BeGambleAware | New Casino players only. Deposit required. Min bet £10 on qualifying games. 40x wager reqs (bonus only) on selected games. £30 Bonus + 30 Free Spins for a selected game. Accept within 14 days. Valid for 30 days. Spins value £0.20 each. Certain deposit types excluded.
Party Casino
PartyCasino hosts a vast selection of online slots, including the famous Geisha Story. With continuous updates and new additions, it stands out for its dynamic slot gaming offerings.
Pros

Dedicated customer support is available around the clock, providing assistance and improving the overall playing time.
Both free play and real money options are available for all games.
Offers a generous welcome bonus and specific slot-related promotions.
Cons

Some players might find the game variety overwhelming.
Withdrawal times can be longer compared to other online casinos.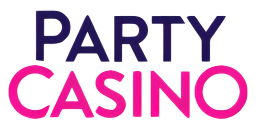 50 Free Spins
Get bonus
#Ad, 18+, BeGambleAware | New depositors only. UK residents only. Minimum deposit £10. Free Spins are valid only on Starburst and expire in 7 days. 10x wagering apply. Certain deposit types are excluded.
Practical Tips for UK Players
Effective Bankroll Management
Set a Budget: Before starting to play, decide on a fixed amount of money you're comfortable spending and stick to it. This prevents overspending and keeps you satisfied with the game without financial stress.
Understand Betting Limits: Familiarise yourself with the betting range of Geisha Story. This knowledge helps plan how many spins you can afford with your budget, allowing for a prolonged gaming session.
Avoid Chasing Losses: If you're on a losing streak, resist the temptation to continue playing in hopes of recovering lost funds. It's better to take a break and return to the game with a clear mind later.
Maximising Winning Potential
Understand the Paytable: Knowing the paytable gives you a clear idea of the most lucrative symbols in Geisha Story and how the bonus features work.
Keep an Eye on Bonuses: Many slot sites offer bonuses that can extend your playtime without additional cost. Look out for offers like free spins or no deposit bonuses in order to improve the way you play.
Utilise Free Play Opportunities: Playing Geisha Story in demo mode is a great way to familiarise yourself with the game's features and mechanics without risking real money. This practice can be especially beneficial for beginners.
Responsible Gambling
Time Management: Set a time limit for your gaming sessions to avoid prolonged periods of play, which can lead to fatigue and decreased decision-making ability.
Understand It's a Game of Chance: Remember that slots are based on random outcomes. Accepting this fact helps in maintaining a healthy perspective on wins and losses.
Seek Help if Needed: If you feel that gambling is affecting your daily life, don't hesitate to seek professional help. Responsible gambling tools are also available on many online casino sites to help manage gaming habits.
Where Can I Play the Online Slot in Demo Mode?
The demo mode is an excellent option for players eager to try the Geisha Story slot without committing real money. There are several places where you can access the Geisha Story slot in demo mode:
Developer's Website: Often, the game's developer, in this case, Playtech, provides a demo version on their website. This is a reliable source to try out the game as it directly offers the most authentic version from the creators.
Our Website: Websites like ours specialising in slot reviews and gaming information typically offer demo versions of popular slots, including Geisha Story. Trying the game with the Geisha Story no deposit bonus alongside reading detailed reviews and tips is a convenient option.
Online Casino Sites: Many online casinos offer the opportunity to play slots in demo mode, but this might require registration and verification. It's a good option if you plan to transition to real-money play eventually, as you can get accustomed to the casino's interface and features.
Pros & Cons
Pros:
Beautiful Theme and Graphics: The slot is distinguished by its exquisite theme focused on Japanese traditions. The precise graphics and character representations offer players a visually striking gaming session.
Moderate Volatility: Geisha Story offers a balance in its payout frequency and amount. This aspect is great for various players, including those who prefer steady, small wins and those who seek the possibility of larger payouts.
Above-Average RTP: With an RTP standing at 96.48%, Geisha Story proposes a more favourable return for players over time, making it an attractive option for those seeking slots with better payback prospects.
Feature-Rich Bonus Rounds: The inclusion of the Geisha Garden Bonus, with its free spins and multiplier options, brings an element of dynamism and the chance for increased winnings, increasing player involvement.
Cross-Device Compatibility: Designed for compatibility across different devices, Geisha Story guarantees a consistent and accessible gaming session on mobile or desktop.
Cons:
Restricted Betting Range: The slot's limited betting options, with a maximum of £1 per line, may not suit players who prefer placing higher stakes.
Specific Cultural Theme May Not Appeal to All: Though well-executed, the slot's focus on Japanese culture might not be as appealing to players who prefer more universally themed games.
Conventional Gameplay Dynamics: Players accustomed to more innovative slot mechanisms might find Geisha Story's gameplay to be fairly standard, which could reduce its attractiveness to those seeking novel gaming feelings.