Halloween Fortune Slot Review
Playtech, a well-known software company, has created the game Halloween Fortune. It's more than just a seasonal game; it offers a unique experience full of magic and chances to win.
When you start the game, you'll see a dark scene with a creepy house set against a moonlit sky. But don't worry, this isn't a scary game. Instead, three friendly witches will guide you through a fun adventure. As you play, you'll see various symbols like potions, broomsticks, black cats, and special wild pumpkins.
This review will look into all the details of Halloween Fortune. We'll talk about how it works, its special features, and see if it can really give players good rewards. Let's find out more about this game!
Halloween Fortune Visuals and Sounds
Visuals
Halloween Fortune is an absolute treat for the eyes, seamlessly merging intricate design with high-definition graphics. As soon as you dive in, the colour palette immediately stands out – deep purples, midnight blues, and smoky greys dominate the screen, perfectly encapsulating the mysterious twilight of a Halloween night.
The symbols are a testament to Playtech's attention to detail. The main characters, our three captivating witches, are rendered in exquisite detail – from the glint in their eyes to the swirls of their gowns. Each witch carries her own unique charm, bringing a distinct splash of colour to the reels – emerald greens, fiery reds, and enchanting blues. Secondary symbols, like the bumbling potions and broomsticks, are no less impressive. Their vibrancy and playful design contribute to the whimsical nature of the game.
As for the quality of graphics, it's top-notch. Smooth animations accompany every spin, with special effects for winning combinations adding an extra layer of excitement. The wild pumpkins, in particular, come to life when forming a win, adding a delightful surprise element.
Halloween Fortune Slot Sounds
Equally entrancing is the game's auditory landscape. The background score is a haunting melody – a blend of eerie chimes, soft whispers, and the distant hoot of an owl. It's both calming and suspenseful, ensuring players are always on their toes, awaiting the next twist in their magical journey.
Each spin is accompanied by a gentle whirring reminiscent of an enchanting spell being cast. Winning combinations delight the ears with celebratory tunes, turning each win into a mini-celebration. Special symbols and bonus rounds have their unique sounds, too. The witches' brew bonus, for example, bubbles and pops with mischief, immediately immersing players into the cauldron's depths.
The true magic of Halloween Fortune lies in the symbiotic relationship between its visuals and sounds. Together, they transport players to a realm where magic is palpable, and fortunes await the daring. The soundtrack amplifies the suspense of the visuals, ensuring every spin is an adrenaline-packed adventure. Whether it's the tantalising anticipation of a big win or the joy of watching the beautifully designed symbols dance on the reels, the game ensures that players are constantly engaged, entertained, and enchanted.
Halloween Fortune Gameplay and Features
Halloween Fortune is a dynamic slot game boasting an intriguing Halloween-themed design. The game format consists of a standard n-reel, n-payline layout. Players can customise their gameplay by activating anywhere between 1 and 20 paylines, giving them control over their risk and potential rewards.
Halloween Fortune Symbols
The game is adorned with thematic symbols that enhance the eerie atmosphere:
Regular Symbols: Amulet, Vial of Potion, Skull and Candle, Raven, Black Cat, and three Witch variants (Green, Red, and Blue).
Wild Symbol – Pumpkin: This is not just the most lucrative symbol, but it's also a wild card. It can replace any other symbol (except the scatter and bonus) to create winning combinations. With the potential to win up to 10,000x, it's the symbol players would love to see on their reels!
Scatter Symbol – Halloween Fortune Logo: While it doesn't form part of any payline, the scatter symbol can multiply the total bet, making it another lucrative icon in the game.
| Symbol | Two On Payline | Three On Payline | Four On Payline | Five On Payline |
| --- | --- | --- | --- | --- |
| Amulet | No Win | 5x | 20x | 100x |
| Vial Of Potion | No Win | 5x | 20x | 150x |
| Skull and Candle | No Win | 10x | 25x | 200x |
| Raven | No Win | 10x | 50x | 250x |
| Black Cat | 5x | 15x | 75x | 300x |
| Green Witch | 5x | 20x | 100x | 400x |
| Red Witch | 5x | 30x | 150x | 500x |
| Blue Witch | 5x | 50x | 250x | 1,000x |
| Pumpkin (wild) | 10x | 100x | 1,000x | 10,000x |
| Halloween Fortune Logo(scatter) | No Win | 5x Total Bet Multiplier | 10x Total Bet Multiplier | 50x Total Bet Multiplier |
Halloween Fortune Features
Witches' Brew Bonus: The magic intensifies when two bonus symbols appear on the first and second reels. Players are transported to a mini-game where they select their favoured witch. The chosen witch will concoct a potion, determining the number of free spins, which can go up to 20. But the magic doesn't end there; players also pick a potion to add to the cauldron, revealing a multiplier that can soar up to 10x. This feature provides an excellent opportunity to maximise winnings.
50/50 Gamble: This feature adds a thrilling layer to the game. After securing wins from the main game or after bonus spins, players have the option to double their win. By simply predicting the colour of a concealed playing card, players can double their winnings up to a limit of 1,000 credits. It's straightforward, with no fancy tricks—just a straight 50/50 gamble.
Halloween Fortune captivates a broad audience with its engaging design that attracts fans of spooky-themed games. At the same time, its rewarding gameplay features and betting flexibility cater to both newcomers and experienced slot players. The game not only promises a visual delight but also potential significant rewards. Whether you're a Halloween aficionado or just looking for some spinning action, this slot is a must-try.
Halloween Fortune RTP and Variance
One of the most crucial metrics to consider when analysing the potential profitability of an online slot is its Return to Player percentage (RTP). Halloween Fortune boasts an impressive RTP of 97.06%, which is notably higher than the industry average, typically hovering around 95-96%. This essentially means that for every £100 wagered, the game theoretically pays back £97.06 over an extended period.
Halloween Fortune Variance
Halloween Fortune is classified as a medium variance game. Variance, often interchangeably used with the term 'volatility,' gives insight into the risk level associated with the slot and how frequently you might expect payouts. Medium variance slots, such as Halloween Fortune, strike a balance between high and low-volatility games. This means players can expect a mix of smaller, frequent wins and the occasional larger payout.
For gamers, this suggests that Halloween Fortune offers a well-rounded experience, providing consistent rewards without exceedingly long dry spells but also holding the potential for sizable wins. It's an excellent choice for players who want a balance between risk and reward without the extreme peaks and troughs that high or low-variance games might present.
With its above-average RTP and medium volatility, Halloween Fortune is a tempting proposition for those who like a good balance in their gameplay. It promises both regular rewards and the thrill of chasing bigger jackpots.
Tips for UK Players
Navigating the world of online slots can be exhilarating, but it's essential to approach the experience with knowledge and prudence. Here are some practical tips for UK players diving into Halloween Fortune and other casino games:
Bankroll Management: Determine a fixed amount you're willing to spend for a gaming session. Stick to this budget, regardless of whether you're winning or losing. It helps prevent huge losses and ensures you have a set limit for each session.
Set a Loss Limit: Decide on a loss limit alongside your budget. If you reach this limit, stop playing. It's easy to think the next spin might be the big win, but setting and sticking to a loss limit will help prevent significant losses.
Understand the Game: Before diving in with real money, take time to understand Halloween Fortune's features, paylines, and bonus rounds. The more familiar you are with the game, the better decisions you'll make while playing.
Take Advantage of Free Play: Many online casinos offer a 'demo' or 'free play' version of slots. Use this to practise and get a feel for the game without any financial risk.
Maximise Winning Potential: Look out for casino bonuses and promotions tailored to UK players. However, always read the terms and conditions – wagering requirements can affect the actual value of these bonuses.
Stay Informed: Gaming regulations can change. Ensure you're playing on licensed and regulated platforms in the UK. The UK Gambling Commission provides a list of licensed operators.
Take Breaks: Extended periods of gaming can reduce your alertness and decision-making capability. Regularly take breaks to refresh and reassess.
Play for Fun, Not Profit: Always remember that gambling should be a form of entertainment, not a way to make money. The house always has an edge, and over time, the odds are in their favour.
Responsible Gambling: If you ever feel you might be developing a gambling problem, seek help immediately. There are several organisations in the UK, such as GamCare and Gamblers Anonymous, that offer support to individuals who may be struggling with gambling addiction.
Top 3 UK Casinos Where You Can Play Halloween Fortune Slot
Mirror Bingo
Mirror Bingo, an extension of the famous British newspaper brand, the Mirror, offers a diverse range of slots and bingo games. With its easy-to-use interface and secure gaming environment, it's a top choice for many UK players.
Pros

Promotions and Bonuses: Regularly offers generous welcome bonuses and promotions tailored to both new and loyal players.
Diverse Game Selection: Apart from Slot Name, Mirror Bingo boasts an extensive range of slots and traditional bingo rooms.
Reputable Brand: Being affiliated with a renowned UK brand, players often trust its reliability and security.
Cons

Withdrawal Times: Some users have mentioned that withdrawal times can be longer than other online casinos.
Customer Support: While they offer support, it may not be 24/7, leading to potential delays in resolving queries.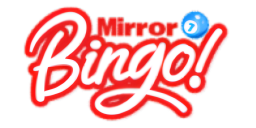 Up to 500 FS
Get bonus
#Ad, 18+, BeGambleAware | New players only, £10 min fund, £8 max win per 10 spins, max bonus conversion equal to lifetime deposits (up to £250) to real funds, 65x wagering requirements.
Wild West Wins Casino
Wild West Wins provides a thematic casino experience reminiscent of the cowboy era. With a blend of classic and modern slots, it captivates players looking for an adventurous gaming journey.
Pros

Thematic Experience: The casino's Wild West theme offers a unique and immersive gaming experience.
Varied Payment Options: Players have access to a wide range of deposit and withdrawal methods.
Mobile Optimization: The platform performs smoothly on mobile devices, allowing for gaming on the go.
Cons

Limited Table Games: The casino primarily focuses on slots, which might not cater to players interested in traditional table games.
Potential for Overwhelming Graphics: Given the intense thematic experience, some players might find the Wild West graphical design and sounds a bit overwhelming and distracting from the actual gameplay.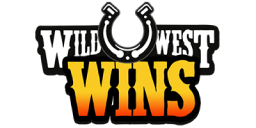 Up to 500 FS
Get bonus
#Ad, 18+, BeGambleAware | New players only, £10 min fund, £8 max win per 10 spins, max bonus conversion equal to lifetime deposits (up to £250) to real funds, 65x wagering requirements.
Daily Record Bingo
Originating from Scotland's best-selling newspaper, Daily Record, this bingo site also features many slot games, ensuring entertainment for a wide range of players.
Pros

Trusted Brand: Being tied to a well-known newspaper brand, players often feel confident about the platform's reliability.
Community Feel: With chat rooms and community events, the platform fosters a sense of camaraderie among players.
Regular Updates: New games are frequently added to keep the gaming roster fresh.
Cons

Focused on Bingo: As the name suggests, the primary focus is on bingo, which might overshadow their slot offerings.
Limited Customer Support Hours: Unlike some other platforms, Daily Record Bingo might not offer 24/7 customer support, leading to potential delays in resolving player issues or inquiries.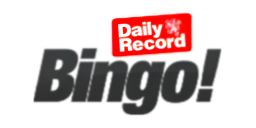 Up to £6000
Get bonus
#Ad, 18+, BeGambleAware | New Players only. 1st, 2nd and 3rd ever deposit: win a Matchup Bonus up to 10X your deposit amount (£2,000 max bonus), £10 min fund for all 3 offers, max bonus conversion equal to lifetime deposits (up to £250), 65x wagering requirements.
Halloween Fortune Demo Mode
Before you dive into the world of real-money wagering, it's often recommended to try out the game in a demo mode. This allows players to familiarise themselves with the game mechanics, the bonus features, and the general feel of the game without risking any money. For those interested in the Halloween Fortune slot, there are two primary avenues to explore:
Playtech's Official Website: As the esteemed developer of the slot, Playtech offers demo versions of many of their games. Visit their official website, navigate their gaming section, and look for the Halloween Fortune slot. Here, you can play the game with virtual credits, giving you a taste of the action without the financial commitment.
On Our Website: We understand the importance of trying before buying. That's why we've integrated a demo mode for Halloween Fortune right here on Gamblizard. Enjoy the thrills, understand the mechanics, and when you're ready, you can switch over to a real money mode with just a click.
Halloween Fortune Pros & Cons
Pros:
Engaging Theme: The theme is meticulously crafted, making it perfect for those who enjoy the spooky ambience. From witches to pumpkins, the visuals and audio harmonise to immerse players in a Halloween adventure.
High RTP: With an RTP of 97.06%, the slot stands out as one of the more generous games, giving players a higher-than-average return over prolonged play.
Diverse Bet Range: Suitable for casual gamers and high-rollers, the Halloween Fortune slot offers a wide betting range, catering to different budgets.
Innovative Bonus Features: The game isn't just about spinning reels. With its various bonus rounds and features, players are always on the edge of their seats, anticipating the next big win.
Mobile Optimised: Players can enjoy the Halloween Fortune slot on the go, thanks to its seamless optimisation for mobile devices.
Cons:
Medium Variance: While it strikes a balance, the medium variance nature of the slot might not appeal to those who prefer consistent small wins (low variance) or those chasing massive payouts at higher risk (high variance).
Focused Theme: The Halloween theme, while captivating for many, may not appeal to players who don't resonate with spooky or seasonal games.