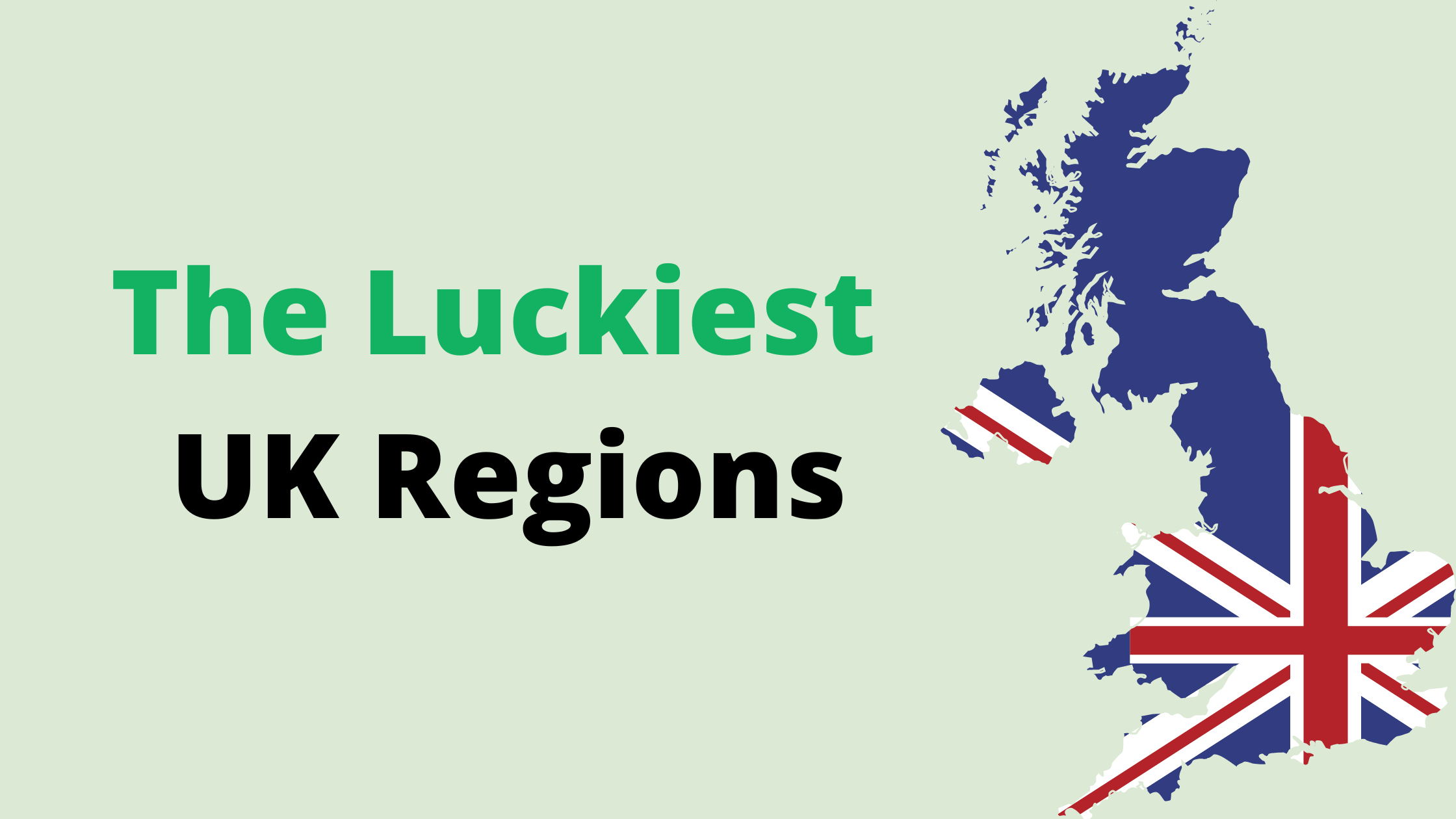 Lucky to Live in: What are the Luckiest UK Regions?
People decide on places to live based on many factors. People want to find their comfortable places they feel happy, successful and lucky to live in. If you want to find the luckiest place for you, how do you choose the best one? We wanted to figure it out. The Gamblizard team studied the regions of the UK to find out where the most casino winners live.
The Luckiest Regions by the Amount of Winning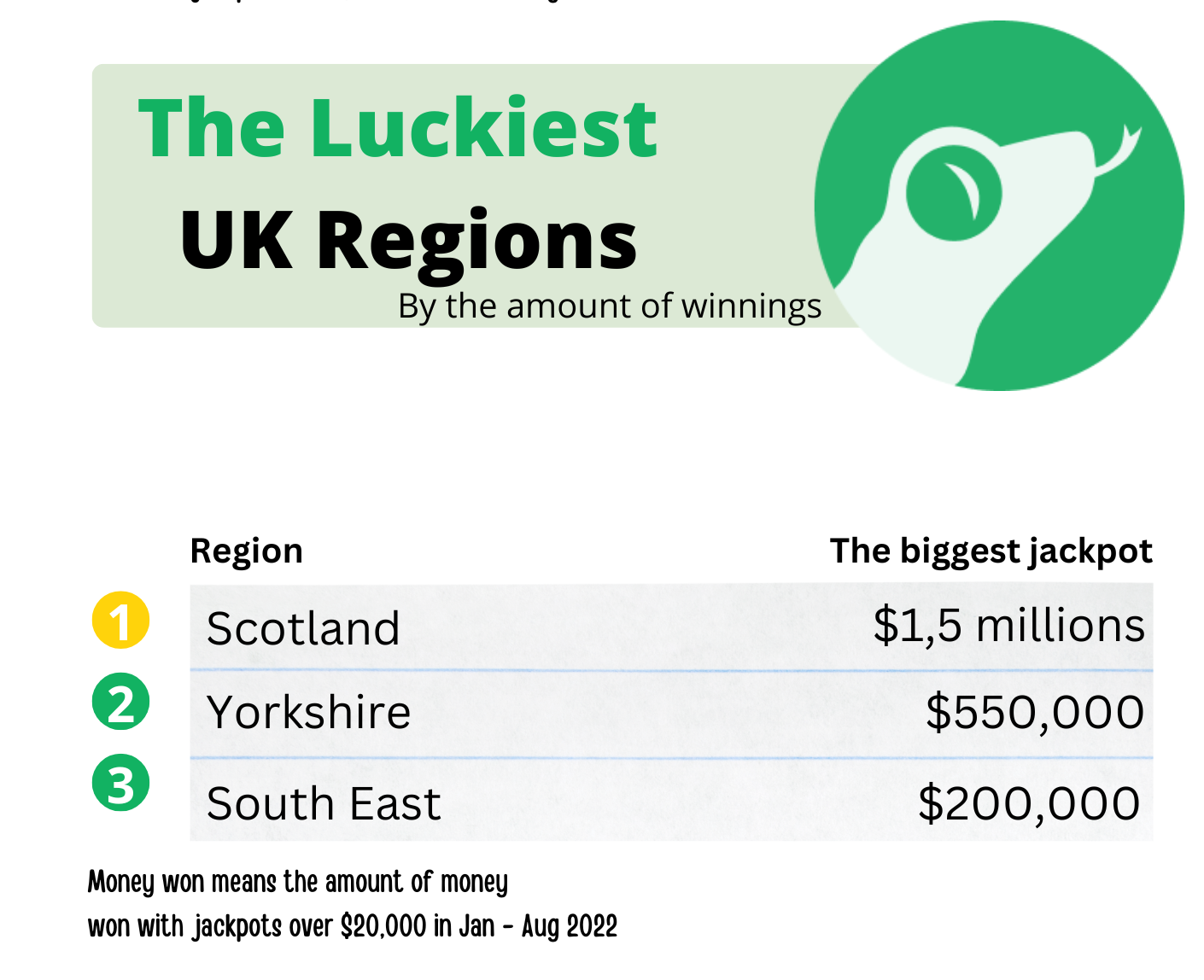 We studied casino jackpot winnings starting from $25,000. The top three lucky regions are Scotland (the biggest jackpot is $1,5 millions), Yorkshire (the biggest jackpot is $550,000) and the South East (the biggest jackpot is $200,000).
People from these regions won in total more than $20 millions since the beginning of the year. The lucky winners are mostly from Edingburgh, Leeds and London.
The Luckiest Regions by the Number of Winners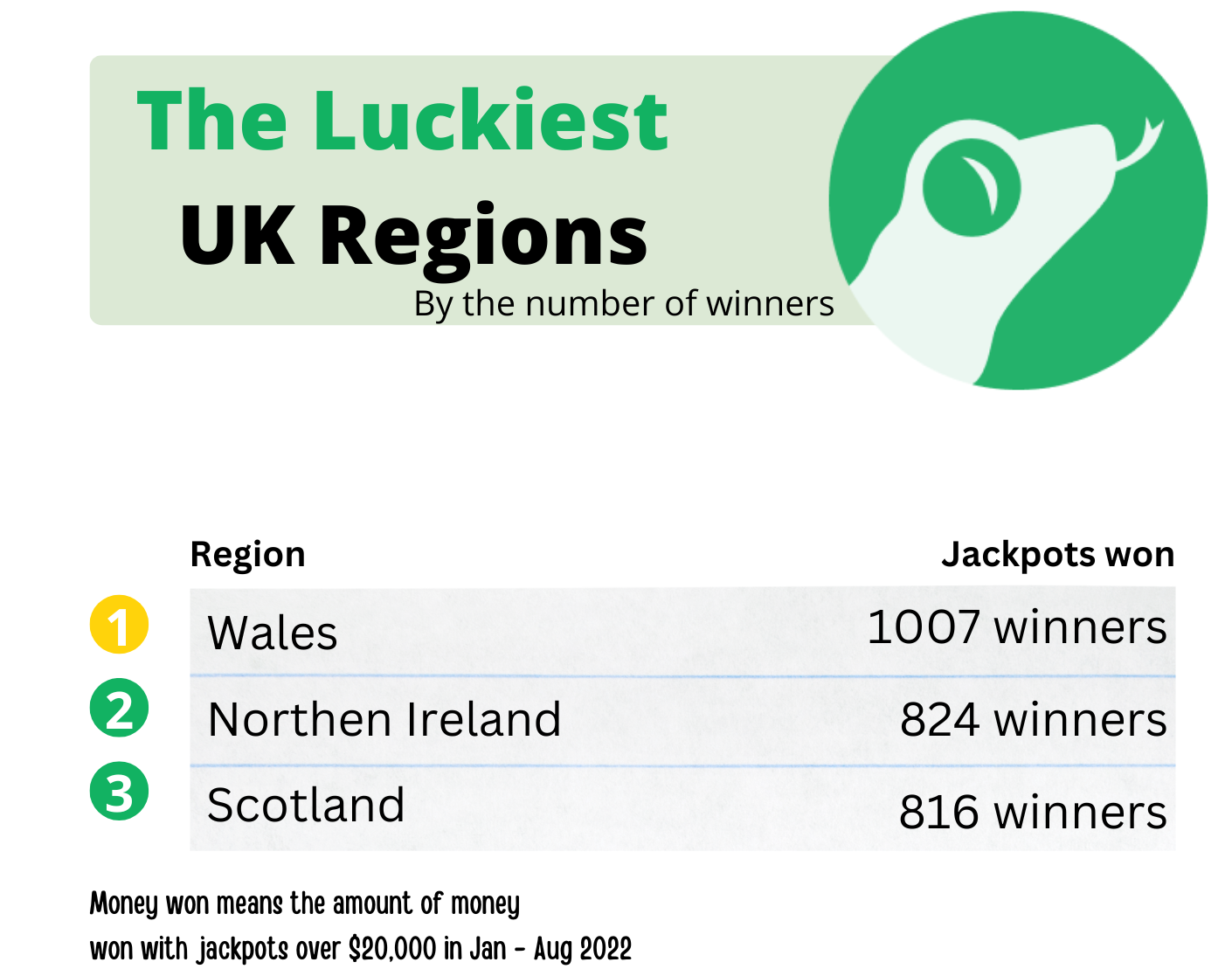 We also wanted to know where people win the most often regardless of the winning size. According to the number of winners, the luckiest regions are Wales (1007 winners), Northen Ireland (824 winners) and Scotland (816 winners). The most winners are located in Cardiff, Belfast and Glasgow.
As we can see, Scotland is the only regions hitting both top-three lists.
The Most Popular Games in the Lucky Regions
We were interesthed in the games that people chose in the luckiest regions. So we calculated the number of accounts regularly playing various games from different regions.
In Scotland the most popular game is poker, with more than 220,000 people playing it. Slots are the most popular in Yorkshire (180,000 players), blackjack is the most popular in the South East (210,000 players). Roulette is the most popular game in both Wales (100,000 players) and Northen Ireland (13,000 players).
Methodology
We used the internal statistics provided to us by our online casino partners about people who won casino jackpots starting from $20,000 Jan – Aug 2022. It gave us a list of 4,115 jackpots and over 173 million dollars in winnings to analyze.
We then used public data and the location used in online casinos for registration to determine the region of the winners. We calculated which regions appeared in the list the most and the amount of money they earned and what games they played.
No personal data was disclosed. Only information regarding the location of the registered accounts was used to collect the data of the users.
Winnings in foreign currencies were converted to US dollars according to the exchange rate established by the Bank of England.