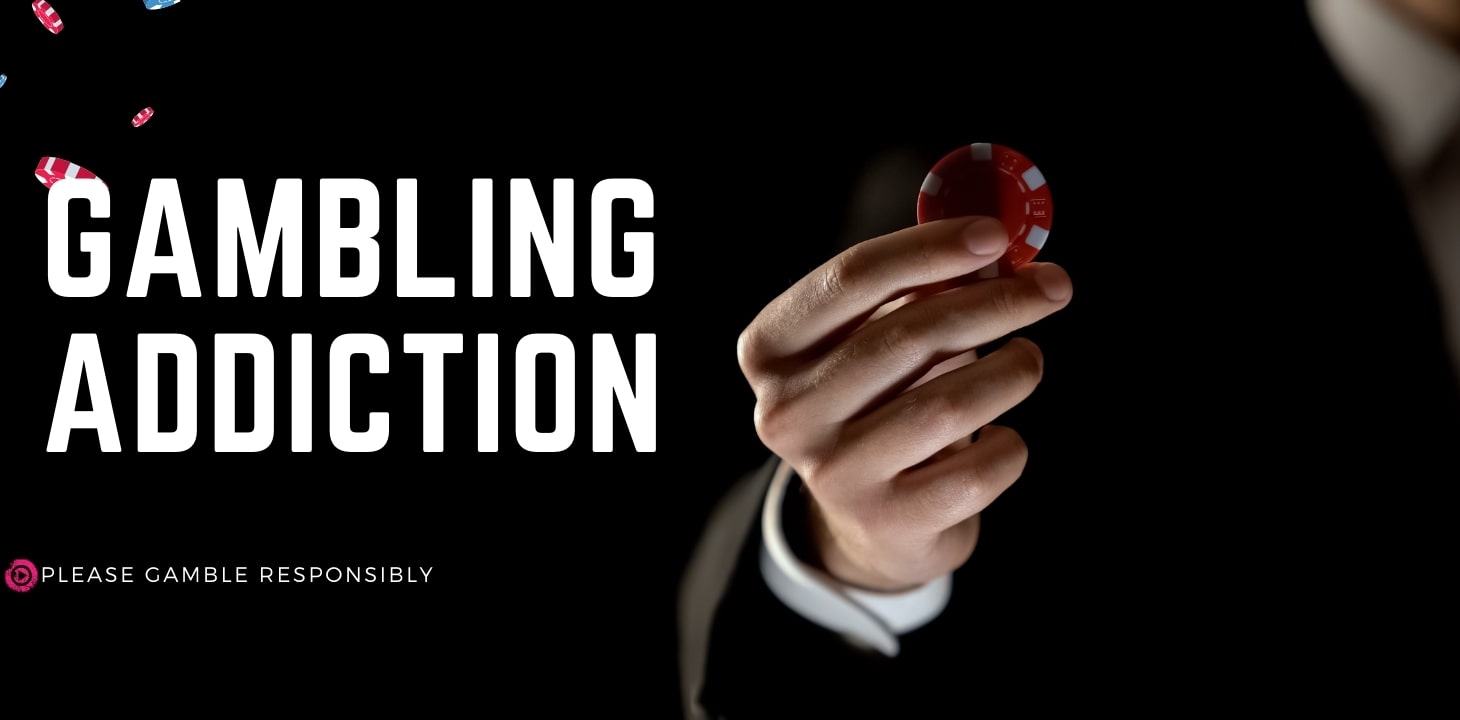 The Authoritative Guide to Successfully Deal with Gambling Addiction in the UK
Despite the popular belief that physical addiction is the only type of addiction, the truth is anybody can get addicted to something psychologically. Withdrawal symptoms can manifest themselves even without any physical drug or substance to react to.
Unfortunately, there are a lot of harmful misconceptions when it comes to addiction as a whole.
One such case is an addiction to gambling, and what actually constitutes an addiction. Some may think that gambling once every few days or weeks really isn't a big deal, but the amount of gambling isn't the issue. Rather, much like any addiction, what matters is how it affects day-to-day life, as well as the people around you.
Sometimes the solution isn't always easy and really requires the person to take the first step. Once they have, there are a variety of options, from treatment such as cognitive behavioral therapy to blocking gambling sites.
What is Gambling Addiction?
So what exactly is a gambling addiction? Well, the Mayo Clinic says:
Compulsive gambling, also called gambling disorder, is the uncontrollable urge to keep gambling despite the toll it takes on your life. Gambling means that you're willing to risk something you value in the hope of getting something of even greater value.
This also tends to include behavior to cover the gambling disorder, such as hiding losses, lying about where the person is, and in the worst cases, steal or commit fraud. Thankfully, while treating gambling is difficult, people have found success through therapy, and the most important first step is asking for help.
Of course, this can be difficult when the person feels that they are in control of their gambling addiction, which they often aren't. For example, One might believe that playing casino games isn't really a problem if they can afford the debt or losses, which isn't true. In fact, the financial aspect of gambling addiction can sometimes be overshadowed by the effect it has on friends, family, their job, or even mental health.
Similarly, this lack of self-awareness might sometimes spread on to loved ones, such as blaming others for gambling addiction. This inability to take responsibility for their own actions tends to drive addicts deeper into the hole of addiction. Equally importantly, they may sometimes think that people owe them help in clearing their casino debts, which may be the worst thing somebody can do.
If you watch the clip below and feel a lot of it is familiar, you may have a gambling addiction, or know somebody who is suffering from it.
How to Identify Gambling Addiction
Sometimes gambling can be a hidden illness, in that it's not immediately obvious to the person or their loved ones. Therefore, it's important to be vigilant and try and spot the symptoms of problem gambling if you suspect an issue.
Here are some of the symptoms you need to look out for:
Being preoccupied, sometimes obsessively so, by gambling
Trying to hide or lie about playing casino games, either from friends or family
Feeling the compulsion to gambling with increasingly larger amounts of money to get the same thrill
Having trouble controlling gambling, or trying to stop gambling without any success
Feeling irritable or annoyed when not able to cut down on gambling
Chasing losses (That is, trying to regain any losses by casino/betting even more)
When gambling gives relief from life stressors, such as guilt, anxiety, depression
Gambling with money you don't have or can't afford to lose (such as taking debt, or possessions from other family members).
Putting into jeopardy familial relationships, friendships, and job opportunities for the sake of gambling
Committing crimes to gain things to use for gambling (theft or fraud)
Ultimately the most important thing to remember is that with gambling addiction, the person is not able to stop gambling. Comparatively, a casual gambler will stop gambling once they've hit a certain limit of losses. As such, this compulsion to continue gambling is one of the clearest symptoms of this addiction, often made easier by gambling apps.
Another thing to keep in mind is that sometimes people with a gambling addiction may find some success in cutting down gambling, although it's not likely to be long-lasting. Without proper help and treatment, the person may very well return back to the previous levels of gambling, or even worse.
Resources for Gambling Addiction
Thankfully, there are many resources in the UK for getting help when it comes to gambling disorders. It's important to remember that like any addiction, it may take time and a mix of different techniques, so don't stop trying if the first thing doesn't work out.
This video goes into some great techniques to get you started on your journey to get better.
In addition, you should check out the resources below to get the full help you need.
The NHS
Probably one of the best resources you can find is using the NHS. Your GP will be able to talk to you about your addiction in more detail, as well as present you with a variety of options for treatment. Most probably they will suggest Cognitive Behavioural Therapy, which is very effective for a variety of disorders, phobias, and addictions.
GamCare
GamCare is one of the biggest UK gambling support organizations out there and also runs the national gambling helpline (0808 8020 133). The helpline is free and is available 24/7, so if you feel that you need help, you should call it at any time.
GamCare also has some self-help resources and bits of advice. They can also help you find treatment if you don't want to necessarily go through your GP. They also advise self-help through the use of things like anti-gambling software.
Gamblers Anonymous
Just as there's a support group for alcohol addiction (alcoholics anonymous), so to is there a support group for gambling addiction.
Talking with other people in the same boat as you about your addiction can be really helpful. To that end, Gamblers Anonymous organizes meetings all around the UK, so you can always find one nearby. That being said, due to the pandemic they are trying to shift their model to more of an online grouping, so it should be even easier to join these days.
The Gambling Commission
You might not immediately think that this is the case, but the organization that oversees gambling also provides help for those who are suffering from gambling addiction.
They have a long list of organizations and resources you can use, including GamCare, so you can find the right organization to help with your specific problem.
Listed below are some of the organizations and services available in the UK from gamblingcommission.gov.uk:
Organisations that provide help and advice on gambling matters

A website that gives advice on gambling responsibly – this means making choices based on all the facts, and staying in control of how much time and money you spend.

Problem gambling

Central and North West London NHS Foundation Trust

Tel: 020 7534 6699 / 6687

Treats problem gamblers in England and Wales who are aged 16 and over. It assesses the needs of problem gamblers as well as those of their partners and family members, and offers evidence based treatments as well as interventions to assist with financial, employment, social and relationship difficulties.

A Chinese Christian charity established in 1996 that helps mainly Chinese-speaking problem gamblers to stop gambling and recover from their addiction and its adverse effects. They provide information, advice and support services which include counselling, money advice and group meetings to pathological gamblers and their relatives and friends.

Count Me Out

A not for profit social enterprise that aims to help vulnerable children and adults who are addicted to, harmed or exploited by gambling by promoting self-exclusion and social responsibility.

Support to those affected by another person's gambling. A fellowship of men and women who are husbands, wives, relatives or close friends who have been affected by problem gambling.

Gamblers Anonymous
National helpline number:
02073 843040

A fellowship of men and women who have joined together to do something about their own gambling problem and to help other compulsive gamblers do the same.

Gamban is an easy to use application which blocks online gambling on all installed devices. It is available across all platforms and helps people who want to stop gambling from accessing gambling sites and apps.

Gamblock helps prevent gambling sites running on your PC. Once downloaded, users are directed to the GamBlock website when trying to access a gambling website. The GamBlock website also provides advice to people who have problems controlling their gambling.

GamCare
National helpline number:
0808 8020133

A registered charity that takes a non-judgemental approach to gambling, and a leading authority on the provision of information, advice and practical help in addressing the social impact of gambling.

Tel: 01384 241292

Provides residential treatment for severely addicted gamblers, as well as providing outreach support and internet counselling service.

Consumer support

Helps people resolve their legal, money and other problems by providing free information and advice, and by influencing policymakers.

Debt support organisations

An independent service, set up by government, to help people manage their money.

A UK debt advice charity offering free, confidential support and advice to anyone worried about debt.

Debt Support Trust
Tel: 0800 058 0226

A not for profit debt charity with trained, friendly debt advisors ready to advise you on available debt solutions.

National Debtline
National helpline number: 08088 084000

Provides free confidential and independent advice on how to deal with debt problems.

Tel: 0800 138 1111

A debt advice organisation offering free, confidential and impartial debt help to anyone who needs it, available online 24 hours a day.

Other support organisations

Helps children achieve their full potential, through services that support some of the most vulnerable and excluded children in the UK.

Provides a counselling support network, enabling those in distress to find a counsellor close to them and appropriate for their needs.

Samaritans
UK helpline number:
116 123

A 24 hours a day service providing confidential emotional support for people who are experiencing feelings of distress or despair, including those which may lead to suicide.
Gambling Addiction Self-Help
If you are finding it difficult to directly ask for help from a GP, there are some intermediate Self-Help steps you can take to get you started. That being said, these aren't a replacement for long-term treatment with a mental health professional.
General Tips
Things to do:
Limit drinking alcohol when gambling, it can cloud your judgment and affect your decision making
Gambling isn't a way to make money, so don't look at it that way
Set firm limits for the amount of time or money you will spend gambling and do your best to stick to them
Leave your bank cards at home, that way you aren't tempted to use them
Try to take breaks on a regular basis when gambling, otherwise you lose track of time and fall into a deeper rabbit hole
Try some self-exclusion by doing something like blocking gambling sites (more on this below).
Things to not do:
Do not chase your losses. It might feel like you need to, but if you start noticing yourself doing it, just walk away
Do not use gambling as a form of escapism. There are better ways to deal with things like stress, anxiety, and depression that aren't detrimental to your health.
Do not try to kick the addiction cold turkey. Set reasonable goals and do your best to stick to them
Along with the above, there are also other things that you can do and come to terms with.
For starters, facing your feelings is at the top of the list. Something worse than escapism is self-harm, and self-depreciation. A lot of people with an addiction may feel a lack of worth and a loss of ego, and therefore see their spiral down gambling as deserved, but there's nothing further from the truth. You should absolutely talk to somebody to help you find the help you need to recover and pull yourself out of the hole.
In a similar vein, if you're lying to your family and friends, that needs to stop. Admitting to them (or even just one person) that you have a problem can take some weight off your shoulders and give you the space you need to start recovering. It's also just nice having somebody to talk to about your problems and can be very emotionally fulfilling.
If you can, don't put yourself in high-risk situations that may cause you to gamble. Whether this means going to places that have gambling or taking out loans to pay for your debts, remove yourself from the triggers.
Finally, you should absolutely try and find some alternative to gambling to keep you away from it. Some examples include:
Starting a hobby or sport that will occupy your time
Do a bit of decoration or fixing around the house. Surely you've always wondered if the living room would look nicer if you rearrange things
Pick-up on things where you left off before you started gambling. Maybe you enjoyed going camping or reading books and that's stopped since the gambling disorder
How about trying to reconnect with family and friends? With any addiction, our closest connections tend to drift away, so it would be really healthy to drift back and get closer again
Treat yourself in other ways. Spend money on going to the spa, or buying a new board game, or maybe even get a gift for somebody you love
You could also just block all gambling websites with special software (more on that below)
Ultimately, it's important to understand that it takes a variety of methods to start dealing with an addiction, so don't feel let down if one single thing doesn't work. Keep trying, a solution is out there.
Managing Your Money
One of the better ways to deal with a gambling addiction is to remove the very thing that enables you: your finances. That doesn't mean you should give up your life and go live out in the woods like a hermit, but instead, make sure that it's not as easy to spend your money on gambling:
Have somebody you trust to handle your day-to-day money management. This will help to keep you accountable and remind you not to gamble
Try and carry only a small amount of money, similarly, you can decrease your withdrawal limit from ATMs (which can be done through your bank)
Pay bills such as rent, mortgage, and utilities the moment you get paid from work. This will reduce the likelihood of spending that money on gambling and putting you deeper in debt. Another option is to try and pay bills in the advance by front-loading accounts with money. Some companies allow you to charge your account and others don't, so you'll have to double-check that.
If you feel that none of these smaller steps are helping you reach your treatment goals, then maybe more drastic action needs to be taken in the form of a gambling ban on your bank accounts.
While this service varies from bank to bank, it essentially blocks transactions coming from gambling sites. Sometimes the banks will have a list of gambling sites and sometimes you might have to pick those on your own. If you've gotten to this point and don't trust yourself to leave one or two gambling sites off a block list, bring a trusted friend or family member with you.
Gamban has a great list of banks that block gambling transactions, so you can see if yours is on there. If not, you can always call them up and ask, almost all of them allow you to block transfers from specific retailers, but if not, then you could always consider switching to one of these banks. As always, make sure you call them up before doing any account transfers to make sure they offer the services you need.
Self-Exclusion
Self-exclusion is essentially what it sounds like: You voluntarily exclude yourself from participating in gambling activities. Of course, you don't need to go do it on your own, and there is in fact a system in place in the UK to help people.
Any company that offers gambling has to be part of a multi-operator self-exclusion scheme. This means that you can exclude yourself from most (if not all) gambling operators with just one single request. Once you make the request, the gambling companies must close your accounts and return to you any funds you had in there.
Additionally, you can make an exclusion agreement with retailers on a case-by-case basis if that works better for you.
Ultimately though, you must remember that a self-exclusion agreement is one that you make for yourself. As such, it's not enough to rely on gambling retailers to exclude you, especially since sometimes addiction might lead to figuring out some way to gamble.
Similarly, self-exclusion is not enough for treating a gambling addiction, but it is an excellent first step. Follow through by visiting a GP who can direct you to a mental health professional.
Blocking Websites on your Browser
As part of self-exclusion, you might consider blocking websites on your preferred browser as a stepping-stone to getting better.
If you're wondering how to block gambling sites, it is a rather simple procedure, especially if you decide to use special software. For the most part, you'll likely have to go through a website blocker extension for your particular browser. Block site is a popular website blocker for Firefox and a similar extension, also called Block Site, is popular for Chrome.
Of course, just blocking a website on an individual basis can be tedious and not necessarily a great solution. As such, you're probably better off using some form of anti gambling software.
Blocking Software
Blocking software also goes hand-in-hand with self-exclusion, since when paired with self-exclusion agreements, it removes your ability to access gambling altogether. While each piece of software works differently, generally they either work on an internal registry of websites to block and/or block access to anything that is connected to gambling transactions.
Since a lot of gambling tends to take place on our phones, the recommended pieces of software below can block casino sites on Android as well as block gambling sites on iPhone.
Gamban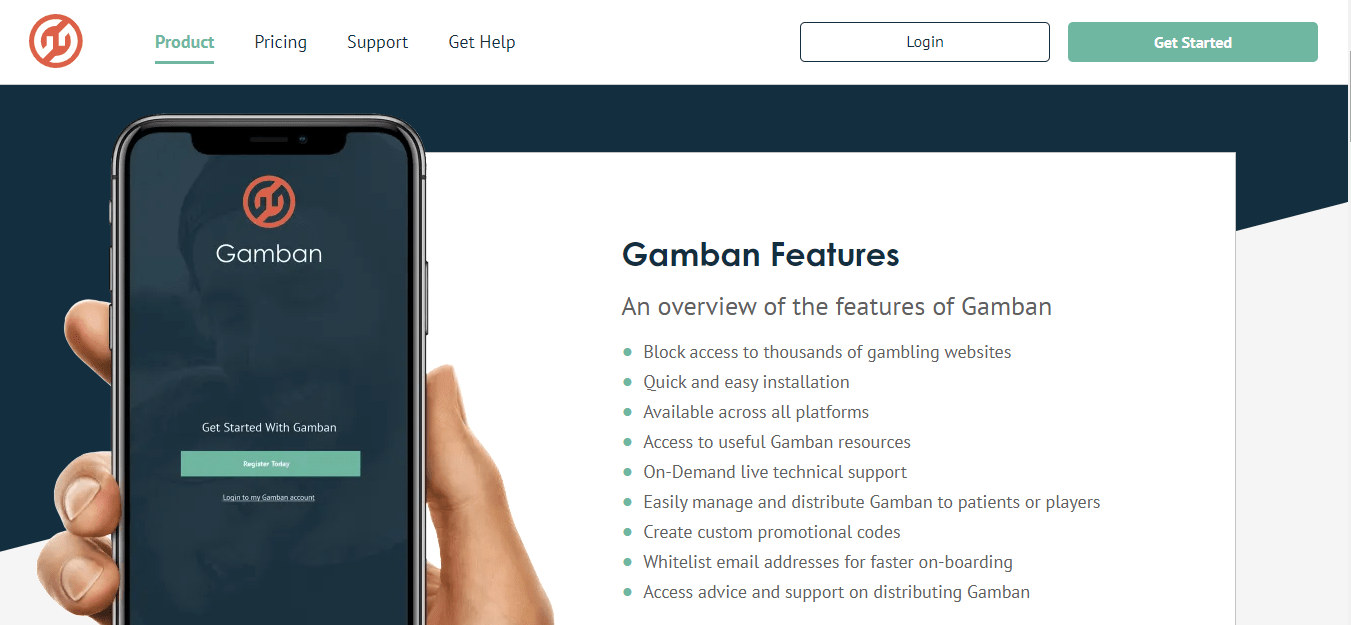 Gamban is probably one of the best-known and widely used gambling blockers. It's available on all the major platforms (Windows, Mac, Android, and iOS), and once installed runs in the background to block access from gambling sites.
The nice thing about Gamban is that it's very minimal and you won't even notice it's running until you try and access a gambling website. If you do, the website will be blocked with a notification from Gamban telling you it's blocked. Similarly, it will not only block all gambling sites, but also any transaction even if you do somehow figure out a way to get around the casino/betting site block.
If you think this might help you, Gamban offers a 7-day trial, after which you can subscribe for €2.99/month or €2.49/month if you go for their yearly plan.
GAMSTOP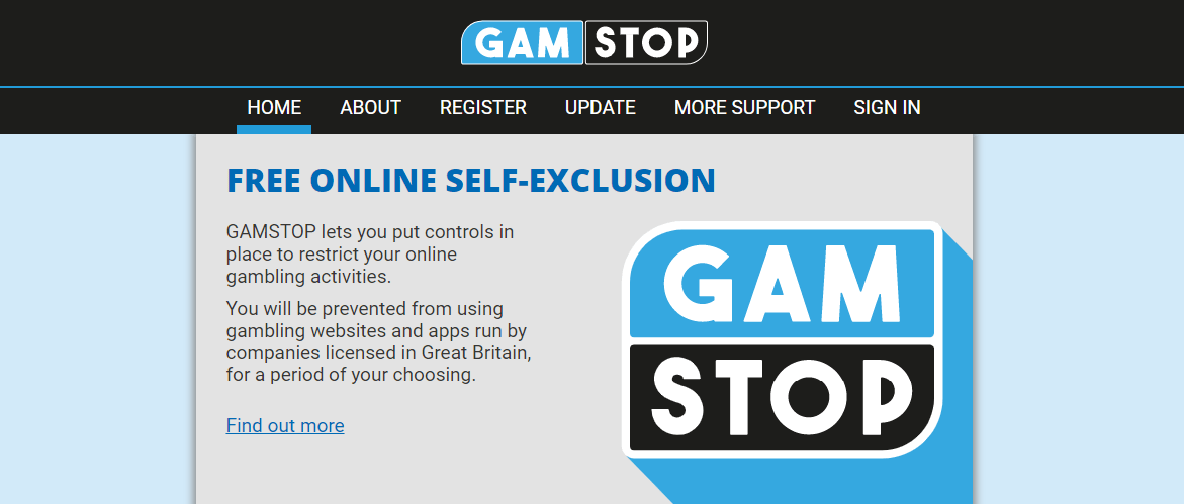 If you're looking for free gambling blocking software, GAMSTOP is an excellent option. Setup is relatively painless and only takes a few minutes. Once installed, you can choose whether you want the block to be active for six months, one year, or five years, so lots of options. It does take about 24 hours to take effect, so after setting it up, you might want to take a day's break from accessing stuff online until the protection kicks in.
One thing to note is that GAMSTOP is only available in the UK, and only really blocks UK-based sites. So if you're gambling on offshore or international websites, this might not be the best solution. Similarly, it doesn't really stop gambling emails or messages from reaching you, which other software do. So, if you're searching for a solution to how to ban a casino website in case it is licensed outside of the United Kingdom, we recommend you to consider other alternatives.
That being said, it does provide you with links and resources for gambling addiction help, so as an overall resource, it's great.
BetBlocker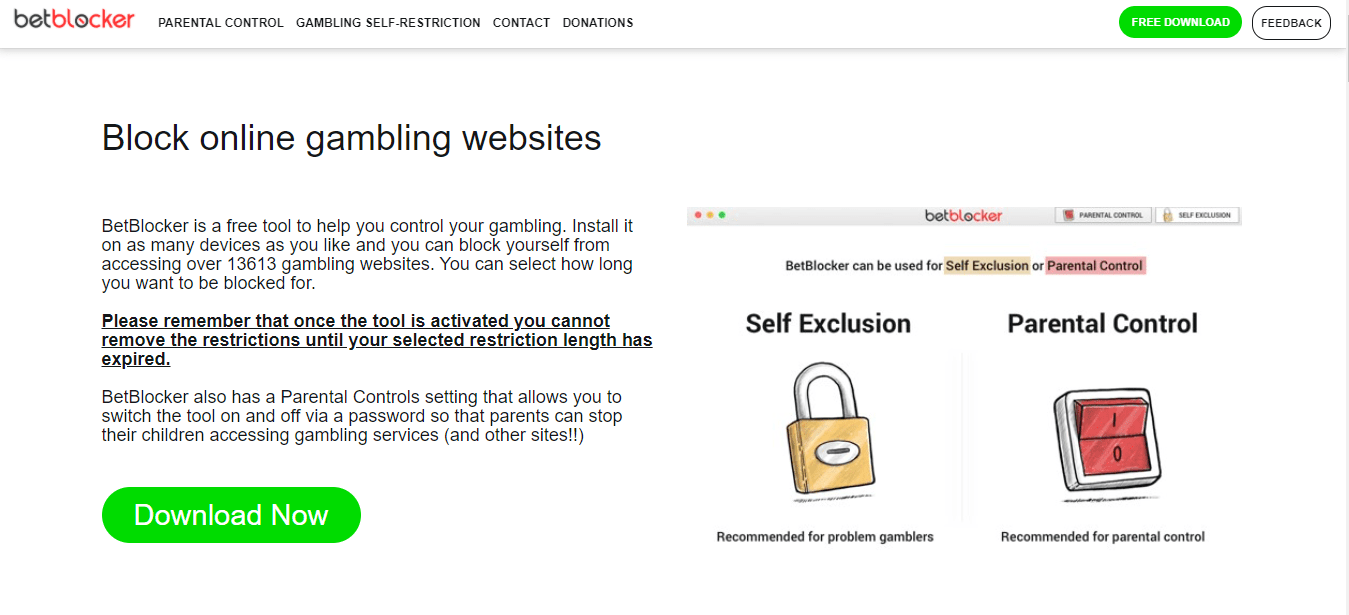 Another great bit of free gambling blocking software is BetBlocker. Unlike GAMSTOP which is only available in the UK and for UK sites, BetBlocker blocks a large registry of 13,613 gambling websites. Even better is the fact that it's available for all the major platforms, including Linux, which not all gambling blockers support.
Much like GAMSTOP, BetBlocker also gives you a variety of periods for self-restriction, starting from 24hours and going up to 5 years. This can be a great alternative for people who are too hesitant to commit to the longer periods of GAMSTOP when first starting their treatment.
We should also mention that BetBlocker also has general website restrictions as well if you want to do it on a case-by-case basis. It also acts as parental control, which is another feature some of the other software don't have. So essentially it can function as an internet blocking app altogether.
Conclusion
Living with a gambling addiction, or any addiction, can be incredibly difficult for the sufferer. A lot of the time it's not immediately obvious, especially as the person addicted gets better and better at hiding it. Unfortunately, at some point the shoe will drop, and the addiction will come crashing down, often catastrophically.
Thankfully, addiction is treatable, as is evidenced by the thousands and thousands of people who have successfully had their addictions treated. So if you're asking yourself, "How do I stop gambling?", we hope that this article helped you define some of the ways.
That being said, it is an uphill battle that requires the addict to take the first step. If you are or believe you are addicted to gambling you should absolutely seek help, there are people who are more than happy to help. Similarly, if you know a friend or family member who may be suffering from a gambling addiction, reach out to them, or a professional to get them help.
Ultimately, gambling addiction does not have to be permanent as long as people work hard at treating and overcoming it.